Aug 11, 2021
- Based on the success and interest in the summer edition of Upstate Traveler the Times Union is moving forward with publication of a fall edition as well. As you know the Times Union reaches more adult travelers in the Albany/Capital Region market than any other media in this market providing excellent exposure and results for our advertising partners!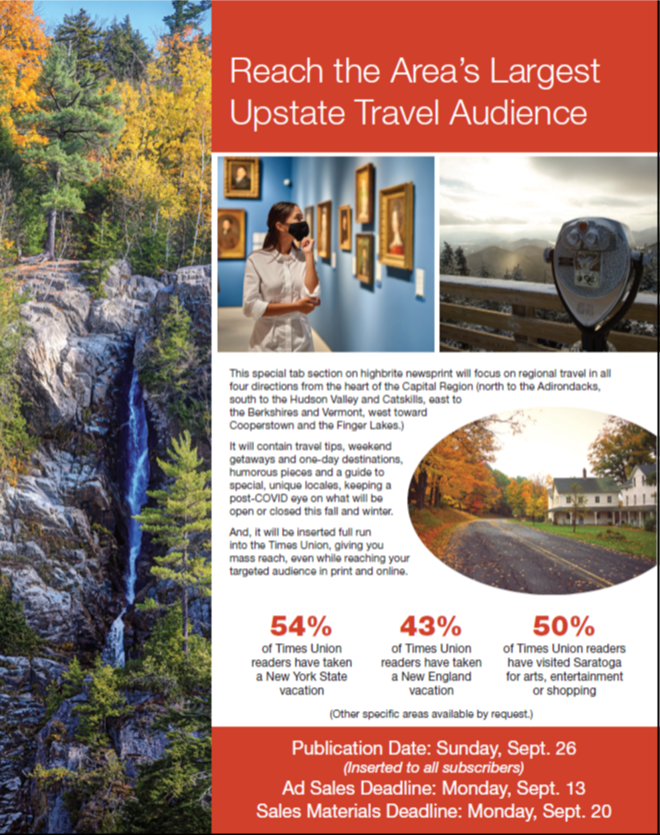 Fall Upstate Traveler will be a beautiful glossy covered magazine filled with forward looking and fun content about traveling in all four directions from the heart of New York State - the Capital Region. Packages include a full color ad in the magazine which will be home delivered to all Times Union subscribers on Sunday September 26th, plus a digital ad package on TimesUnion.com to further strengthen the reach of the campaign.

Details can be found in the attached media kit.
Also, as was the case with the summer edition the Times Union will offer all NYSTIA members a dollar for dollar matching grant that can be used for free newspaper or TimesUnion.com advertising space through October 31st – the "Roam the Empire grant"!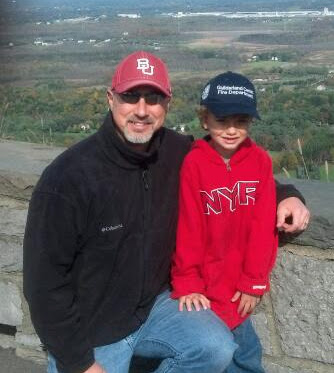 For more information on advertising positions and opportunities,
please contact the Times Union Media Group.
Mike Peterson
Times Union Media Group
M: (518) 424-7831
mpeterson@timesunion.com