May 22, 2019
NYSTIA has reached agreement with popular artist and designer Cindy Harris for her to create an original painting that will be the basis the physical award for this year's Excellence In Tourism Awards. Her original work will be reproduced as a limited edition framed print for the recipient of the award in each category. This will sustain the tradition of having the Excellence In Tourism Award represent the art and craft community in each region where the event is hosted.

Cindy's fine art paintings have continued to gain recognition as she was a chosen as 1 of 40 artists from around the country in the Finger Lakes Plein Air Competition in 2018. Her work hangs in personal collections throughout the world and she is represented by the Pat Rini Rohrer Gallery in Canandaigua, NY or on her website CindyHarrisArt.com, Instagram and Facebook.
Click here to submit a nomination for the 2019 Tourism Excellence Awards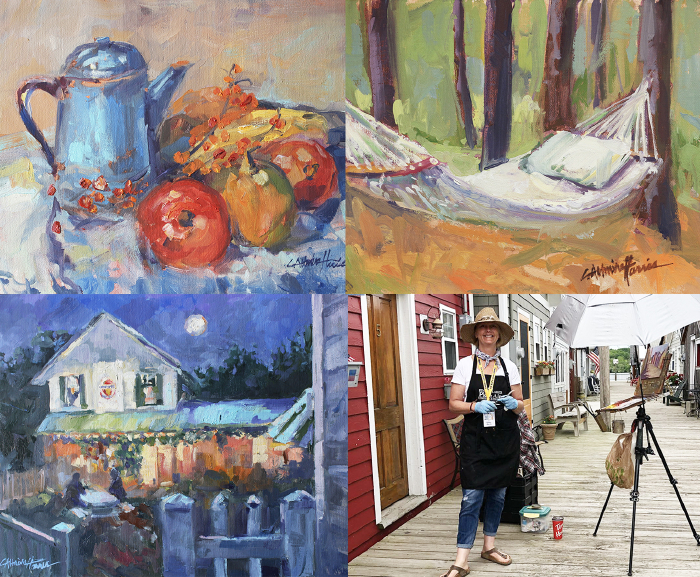 "I am thrilled and honored to be chosen to create a painting representing the beauty that makes New York State such a desirable destination to be used as NYSTIA's 2019 Annual Excellence in Tourism Award. I have been so fortunate to work with many of you and know from experience and deep in my heart that art combined with the beauty of nature can INSPIRE. See you all in September!" Love, Cindy

---
About Cindy Harris:
Cindy Harris was born and raised in the Adirondacks of NYS where she realized that art combined with the beauty of nature can INSPIRE. She has a Bachelor of Fine Art from Rochester Institute of Technology majoring in Communication Design.
After 15 years as a Senior Designer in Corporate Design for a Fortune 500 Company, Cindy founded HarrisStudios.com, a Creative Design Firm in the Finger Lakes of NYS specializing in Travel and Tourism marketing.
Cindy and Harris Studios have been members of NYSTIA for many years and her graphic work has contributed to many award winning works such as the Cayuga County Sweet Treat Trail & Seneca County Visitor Guide as well major branding identity projects for Finger Lakes Regional Tourism Council and VisitFingerLakes.com.