Jun 26, 2020
In late 2019, Fulton Montgomery Regional Chamber of Commerce President Mark Kilmer appointed lifelong area resident and marketing specialist Anne Boles for the I Love NY Fulton and Montgomery County TPA Project Director.
"Anne is coming into this new role with a lot of energy and enthusiasm, and she will be a great addition to the I Love NY mission. I expect her to be an outstanding asset to both counties' tourism programs," Kilmer said.
Anne assumes the responsibilities of former TPA Project Director Gina DaBiere-Gibbs.
Boles commented "I am grateful for all the guidance that NYSTIA provides, especially during this unprecedented time. Also a big Thank you to my Capital/Saratoga, and Central NY partners, who have taken the time out of their busy days to give me advice and support. I really appreciate the warm welcome to the tourism industry and I am looking forward to meet statewide partners when we can!"
Boles most recently served as Director of Community Relations at Johnstown's Community Health Center Home Care, where she was employed for the past 14 years. Her duties included creating innovative marketing and advertising strategies; managing the organizations' web and social media presence; serving as liaison to customers and business partners throughout Fulton, Montgomery, Herkimer, Schoharie, Saratoga, Hamilton, and Warren Counties; fundraising; and event planning.
"I love that we have activities available in Fulton and Montgomery counties, in all seasons," Boles said. "My family and I thoroughly enjoy all there is to do here. There is apple-picking in the fall, hiking in the spring, boating in the summer, snowshoeing in the winter, plus local shops, craft beverage purveyors and restaurants, just for starters. I am especially excited to help promote all local tourism businesses, including museums, historical sites, restaurants, shops with hand-crafted items, inns and hotels, the lakes, rail trail and so many others."
She added, "I am a lifetime resident of this community, and my family and I have invested here to create our life and our future. We work, live, and play here, and we want to see the region thrive for our son's generation, and generations to come. I am looking forward to sharing it all with visitors, so that we can continue to move our economy forward and highlight all we have to offer."
The Chamber named Boles "Young Professional of the Year" at its annual event in 2016; and she was awarded the "Sok Nam Ko Rotarian of the Year," award, as well as the prestigious "Paul Harris Fellow Award" in 2017, by the Amsterdam Rotary Club. She has served the community as a Rotarian since 2009.
Boles has served as a member of the St. Mary's Healthcare Foundation Board of Directors, as well as the Board of Directors for Catholic Charities in Fulton and Montgomery counties.
---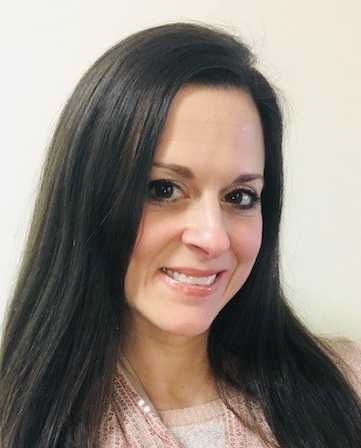 Tara Ryczek, Amsterdam native, is the Fulton & Montgomery County Tourism Associate. Tara has over 15 years of experience in the Tourism and Hospitality Industry. Tara graduated from Schenectady County Community College with an Associate's Degree in Tourism and Hospitality Management. Before starting with the Chamber in February 2015, she worked Empire Travel Services as a Travel Agent handling corporate and leisure travel, then moved onto the meetings department as Associate Meeting planner.
As the Tourism Associate, Tara works closely with Tourism Director, Anne Boles to promote Tourism throughout the two counties. Her job's include promoting local events and working closely with the Tourism properties to help grow tourism in the area.
In her free time, Tara enjoys spending time with her family and friends. She also loves to garden, workout and help others with their health and fitness as a Beachbody Coach.