Nov 20, 2020
- Initiative to Help New York Area Residents Plan Staycations in the Big Apple


Website, Social Media Campaign Encourages People Within Driving Distance of NYC to Take Tours Throughout the Five Boroughs


Do you live in the Greater New York area and are planning a daycation or staycation in New York City? Tour Your Own City , a new initiative launched today by the Guides Association of New York City (GANYC) , makes it easier than ever for residents of New York City, Long Island, New Jersey, Connecticut, Westchester and Upstate New York, Eastern Pennsylvania and Southern New England to enjoy all that the Greatest City in the World has to offer by joining fun, safe tours led by professional, licensed tour guides.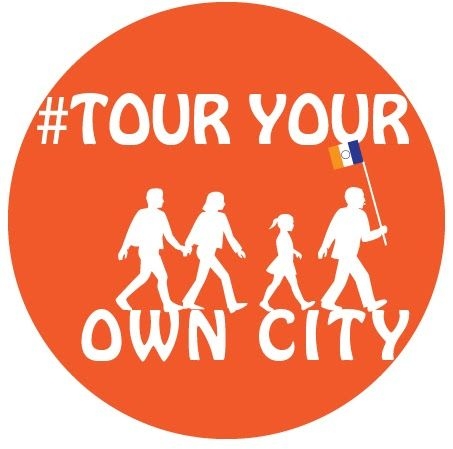 Tour Your Own City is GANYC's latest effort to help lead the recovery of New York City's $71 billion tourism industry in the wake of COVID-19. It follows the publication in early July of GANYC's Tour Health & Safety Guidelines , which spells out the steps that guides, operators and guests should take to keep everyone as safe as possible while enjoying tours. All tour guides and operators listing tours on Tour Your Own City must agree to adhere to these guidelines.


The centerpiece of Tour Your Own City is www.TourYourOwnCity.com , a portal website that lists the best, most entertaining and informative tours throughout New York City. Tour Your Own City launches with public and private tours showcasing the incredible diversity of topics and neighborhoods in the Big Apple; these are sure to pique the interest of the 30+ million people living within driving distance of New York City. Highlights include tours of:


● Manhattan: A downtown interactive murder mystery; an East Village sandwich-tasting tour; Abraham Lincoln in NYC; Billionaire's Row; Fort Tryon Park/Mother Cabrini Shrine; several Central Park tours; the Upper West Side; Morningside Heights and Columbia University; the Lower East Side (both history/culture and street art); the Garment District; the High Line and Hudson Yards


● Brooklyn: Brooklyn Bridge; Coney Island; Victorian Flatbush; multiple Bushwick Street Art tours; DUMBO; Prospect Park; food-tasting tours in Williamsburg and Brooklyn Heights/DUMBO


● The Bronx: Arthur Avenue — NYC's Real Little Italy


● Queens: The World's Fair Nostalgia Tour


● Islands: Roosevelt Island; Governor's Island


● Spanish-language tours focusing on diversity and the women of Greenwich Village


● Virtual tour experiences: Gritty Old Times Square; a workshop re-creating one of New York's most iconic sandwiches


While most tours are walking tours, Tour Your Own City's initial slate also includes several bike tours throughout the city; the Art, Shenanigans and History of the NYC Subway; and Art Deco tours in a vintage 1920s automobile! And if you can't find a tour you like, the tour guides and tour operators of Tour Your Own City can craft a custom tour experience just for you.


"COVID-19 halted the travel plans for millions in the New York City area. Tour Your Own City makes it easy for those within driving distance of the Big Apple to find wonderful, fun and safe tour experiences for their staycations," said GANYC President Emma Guest-Consales. "Thus far, out-of-town tourists have not returned to New York in large numbers, so there has never been a better time for locals to explore neighborhoods they've always wanted to check out, or rediscover a familiar part of the Big Apple in a whole new light. Come see New York with the people who know New York best — New York's licensed professional tour guides!"


On www.touryourowncity.com , guests connect directly with tour guides and tour operators. GANYC does not take a commission on these tours, ensuring that guides and operators receive maximum revenue from tour bookings. Guides and operators are small businesses owned by New York-area residents, and many tours patronize other small businesses in neighborhoods throughout the city, so taking a tour through Tour Your Own City has a multiplier effect for helping out the small businesses of New York that have been so hard-hit by the COVID crisis.


The Tour Your Own City initiative also includes a robust social media campaign, with Instagram, Facebook and Twitter feeds highlighting the best experiences in New York. Tour guests are encouraged to use TourYourOwnCity, #TYOC and #AllinNYC when posting photos to their social media accounts. GANYC is also pursuing partnerships with local hotels, restaurants, and tourism associations and organizations to help promote Tour Your Own City.


Tours will be added throughout the summer and fall; visit www.touryourowncity.com to subscribe to email updates to find out about the latest and greatest tour offerings on the site.


###########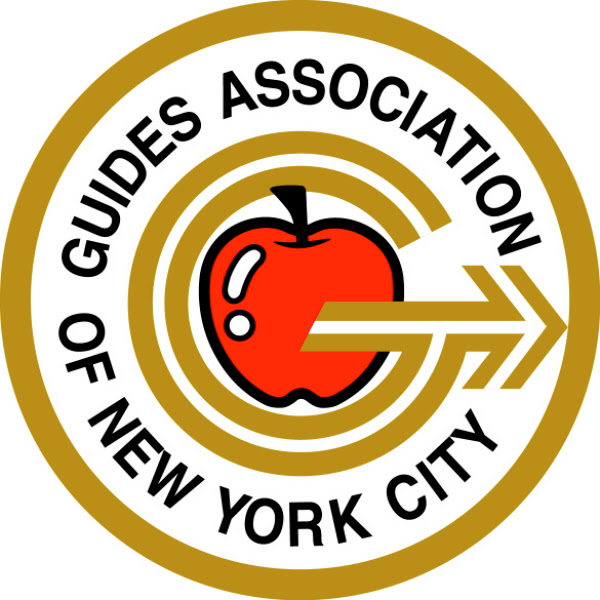 ABOUT GANYC: The Guides Association of New York City (GANYC) is New York City's professional tour guides association. Founded in 1974 by licensed guides for licensed guides, GANYC is one of the oldest and most active tour-guide associations in America with nearly 400 members. All GANYC members are licensed by the New York City Department of Consumer Affairs. For more information about GANYC, please visit
www.ganyc.org
.