Nov 2, 2020
- Dear Tourism Partners,
We are now more than six months into the COVID-19 pandemic. To say it has been a challenging and unprecedented time is a cliché at this point, but that doesn't keep it from being true, especially for the nation's tourism industry. International and domestic travel restrictions, necessary business shutdowns, and consumer concerns around traveling have impacted New York State tourism like nothing before.
Yet even in this ongoing crisis, New York has been able to maintain a relatively low infection rate, thanks to its data-driven, scientific approach to reopening and the unwavering commitment from people across the state to flatten the curve. It has allowed many tourism businesses across the state to reopen, from museums and cultural institutions to agritourism and camping, albeit with appropriate restrictions to keep customers and employees safe.
As we move forward, New York's commitment to health and safety will be critical in rebuilding New York State tourism given the large focus consumers will place on safety when choosing their ideal destinations. We look forward to working with you to make that a reality.
Here's a snapshot of some of the critical work we've been doing to support our industry partners and consumers.
Industry support and product development
Throughout the pandemic, the New York State Division of Tourism has made the well-being and safety of the I LOVE NY community our priority, including the well-being of our partners. We continue to recognize the hardships that many tourism businesses face, and are working diligently to provide accurate and timely information on reopening policies, available resources and relief, and advocacy opportunities.
We've had scores of one-on-one conversations with recipients of New York's tourism grant programs, and continue to process funding requests so reimbursements can move forward as smoothly and quickly as possible. We will continue to provide updates to grantees and partners as they become available.
On the bright side, New York State has been able to complete infrastructure projects that will improve the guest experience going forward, both for residents and guests. New facilities and amenities have opened at Letchworth, Niagara Falls, Saratoga Spa, Jones Beach, Southwick Beach and Westcott State Parks. The new Sky Flyer Zipline and Cliffside Mountain Coaster opened in Lake Placid, and the Empire State Trail met a major milestone toward its completion.
Consumer marketing
Since the onset of COVID-19, the Division of Tourism has reimagined its consumer-facing communication strategy to align with current health and safety guidance.
When COVID-19 hit, we quickly leveraged our owned channels to amplify the state's safety- and travel-related guidelines. As New Yorkers were asked to stay home to flatten the curve, we promoted partner virtual programs and developed our own virtual experiences that brought New York State into consumers' homes. Some of our original virtual content included downloadable coloring book pages of New York attractions, blog posts on how to create a New York-themed at-home date night, and recipes for iconic New York State dishes. We added I LOVE NY 360 virtual reality experiences to our mobile app and produced a "Live from NY" Instagram Live series. A list of curated virtual experiences was added to a new "I LOVE NY at Home" landing page, with daily updates and offerings promoted on our social channels and with the press.
As the summer progressed and consumers began to venture into their neighborhoods, I LOVE NY collected and distributed information on safe opportunities for local recreation—from state and local parks to outdoor art installations and historic sites. With a bit of creativity, we were also able to promote major state milestones. To recognize Women's Equality Day, we partnered with several relevant attractions to create a Facebook Premiere "Leading Ladies" roundtable discussion. To commemorate International Underground Railroad Month, which New York designated for the first time in September, we launched a new landing page and a Facebook Premiere event with experts from Underground Railroad sites across the state. And in June, the annual Spring Path Through History Weekend went virtual for the first time and expanded to three weeks with close to 200 online events.
Most recently, we have started to promote responsible local travel within the state as more businesses reopen. We worked closely with the New York State Council on the Arts to develop and promote an online guide to the reopening of NYC cultural institutions. We created a Local Travel Guide with curated day and overnight trip ideas for each region of the state, promoted historical sites and virtual historical events through the Fall Path Through History Weekend, and brought back our ever-popular I LOVE NY Fall Foliage report. We launched Accessible New York, what experts in the field have told us is one of the most comprehensive statewide accessibility guides in the country, with an online hub of detailed information on what visitors with accessibility needs can expect at over a hundred New York State attractions.
We are pleased these efforts have received coverage in top-tier national media outlets like Travel + Leisure, USA Today, Lonely Planet, Fodor's, Conde Nast Traveler, and The Weather Channel, which have helped in our efforts to continue positioning New York State as one of the greatest vacation destinations on the planet.
So, what's next…
Moving forward, the goal is to provide as much support as possible to the tourism industry. The I LOVE NY team will continue to communicate the latest information regarding tourism-related reopenings and restrictions, and on our funding programs. We will provide consumers safe and local tourism opportunities that align with the latest health and safety guidance, and through our owned channels, continue to keep New York State tourism top of mind with relevant and seasonal communications. While we all continue to navigate this strange new world, our goal is to set our state tourism partners up for as much success as possible and maintain New York State's position as a world-class travel destination.
One of the things I miss the most is traveling throughout the state to be with all of you, the members of New York's tourism industry. We value your partnership, maybe more now than ever, and thank you for all you are doing to show the world what it means to be New York Tough.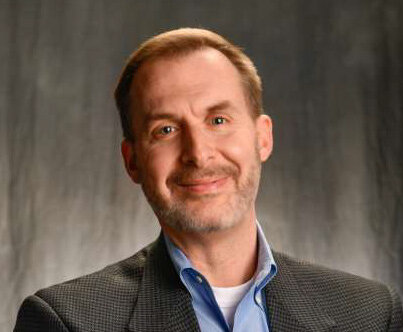 With New York Love,
Ross D. Levi
Executive Director / Vice President
New York State Division of Tourism – Empire State Development