Mar 3, 2021
Submitting A Nomination Is An Opportunity...
- to share best practice with your peers
- recognize extraordinary efforts in the pandemic year
With so much going on, we all need something uplifting to look forward to, and the Annual NYSTIA Excellence in Tourism Awards is just that thing. It's time to celebrate the amazing efforts put forth by all of our tourism partners during challenging times and extenuating circumstances.
As a member of this year's Tourism Excellence Awards committee, I would like to invite you to take a breather. Yes, take a few minutes to think about some of the creative, imaginative, and well, just plain informative programs that helped to inspire our New York State communities.
Now, take the opportunity to nominate a program that you feel really knocked it out of the park in any of the listed award categories. It will take a few minutes to complete the nomination form, but your time will be well worth the effort when you join us for the awards presentation ceremony, and learn if your nominee is acknowledged as a top award recipient.

Use this link to nominate a great program, project or person. Let's keep the positive energy of New York's tourism industry moving forward!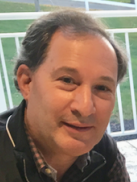 Thank you very much,
Ron Ofner
Member
NYSTIA Tourism Excellence Awards committee.