Feb 24, 2021
Dear Fellow NYSTIA Members,
It has been my pleasure to serve on the NYSTIA Annual Awards Committee for four years, chairing the committee in 2018. From my personal perspective, these prestigious awards are critical to advancing tourism industry standards as they recognize tourism industry partners for excellence and creative accomplishments in destination marketing and promotion and serve to inspire others to develop innovative programs that support the great New York State tourism industry.
Now more than ever we need to recognize tourism industry partners who have been successful in working towards recovery and growth of the tourism industry and the broader economy with innovative programs that will safely restore travel in New York State.
Tourism organizations have been some of the hardest hit by the economic fallout of the Coronavirus pandemic, but they are integral to our State and Nation's recovery. Winning a NYSTIA Tourism Excellence award creates a sense of pride and place for communities and draws attention to tourism marketers as economic developers.
I know everyone is working well beyond their normal scope of duties, but please take time to recognize the work of the amazing people and organizations that make up the great New York State Tourism industry!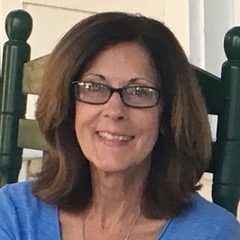 Your colleague,
Meg Vanek
Meg Vanek is the former Executive Director for the Cayuga County Office of Tourism
and currently works as a freelance marketing and public relations consultant.