Aug 20, 2021
- Happy Friday, New York! With fall just on the horizon, we're reflecting on a wonderful summer full of partner participation in the Roam The Empire campaign. We wanted to express our gratitude for your combined efforts and gracious support in raising awareness for the cause. These past months have brought great success in our social pages' growth and engagement, and we couldn't have done it without you.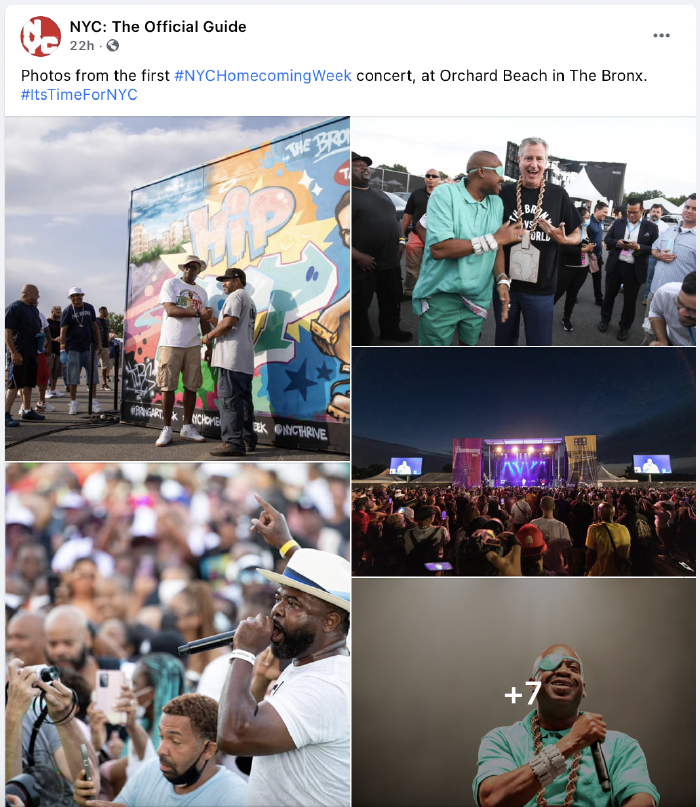 But, summer isn't over yet—there are so many community and business-boosting activities and events right around the corner. The Great New York State Fair kicks off today after a year of hiatus, and NYC Homecoming Week has just begun last Saturday to celebrate New York City's comeback after the coronavirus pandemic.
Vote for NY's Fall Foliage: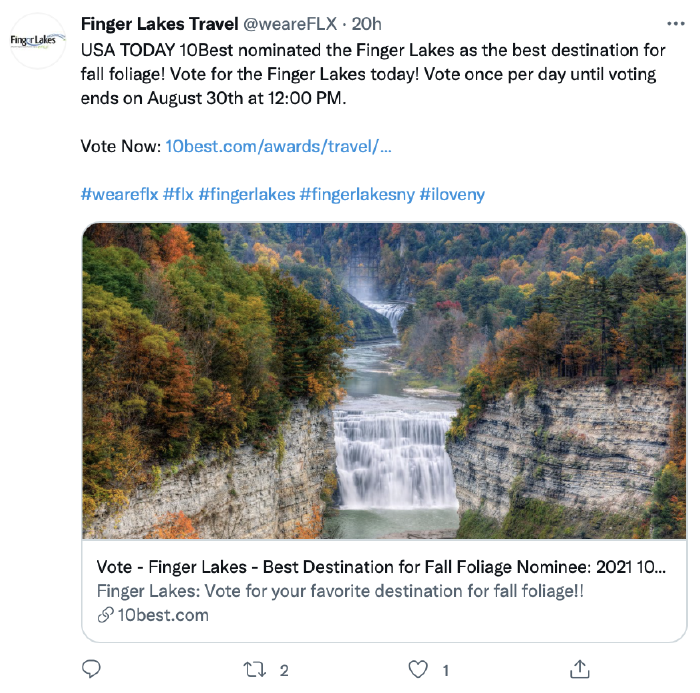 USA Today 10Best
has nominated TWO New York State destinations for the "Best Destination for Fall Foliage" category:
The Finger Lakes
and
The Catskills
. These captivating regions are competing against 18 other destinations in our country, so be sure to
vote once per day
until August 30 and send the link to your followers.
Let's get New York State into the Top 10!
TikTok is Getting Spooky:
The Haunted History Trail of NYS is introducing in and out-of-state ghost lovers to a new corner of TikTok: haunted inspiration! With tales told by Brian J. Cano, paranormal hunter from Haunted Collector and Paranormal Caught on Camera, and original photography by Amity Photos, the first video has already gained the organization 1,200 followers and 26,000 views!
Discover the power of travel and tourism marketing on TikTok: watch the video for yourself (if you dare!).
Roaming Ahead:
Wild Wednesday
Foodie Friday
8/25 — Fishing Spots

Which waters are a fisherman's dream, and what types of fish can they find there? Any tips on what they should bring?

8/27 — Seasonal Treats

There's nothing more special than a seasonal delight. Let's see what seasonal treats your destination features—no matter the season!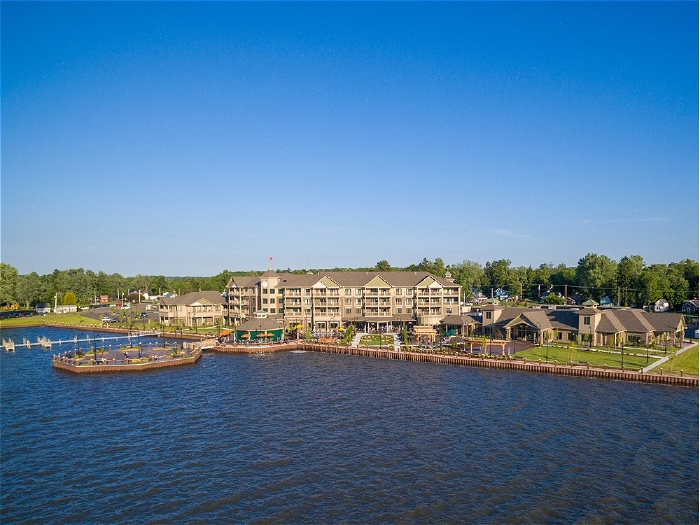 Roam Chautauqua at the Annual NYSTIA Meeting:
The first in-person gathering of NYSTIA members is right around the corner. Join us in Chautauqua for the 2021 NYSTIA Annual Meeting and Tourism Excellence Awards on October 20-22, as we share stories, plan for 2022, and explore all the Chautauqua has to offer. You won't want to miss a tour at the
Lucy-Desi Museum
, the morning cruise on Lake Chautauqua, or getting some laughs at the
National Comedy Center
.
There's still time to register, book your room at the beautiful Chautauqua Harbor Hotel and check out the exciting itinerary. We can't wait to see you there.
Tell us what to tell New Yorkers:
Every destination is unique, and we want to know those special qualities of your destination that can't be found on your website. Let us know how we can promote your destination by taking our
partner survey
and our
summer events survey
.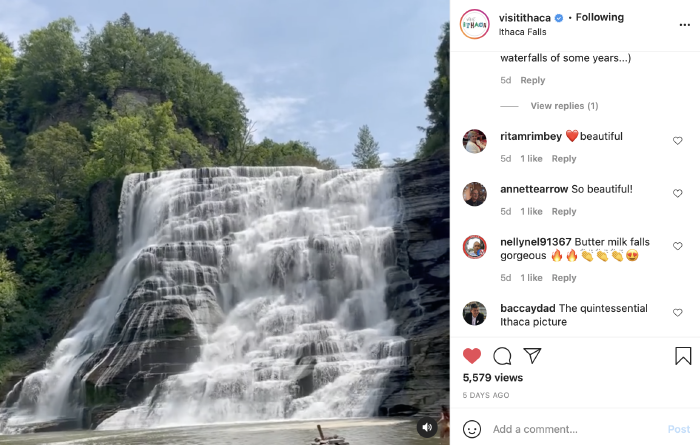 Weekly Post Highlight:
Visit Ithaca has us captivated by this soothing video of Ithaca Falls shared on Instagram.
Tag us in a dreamy scene that will make all want to #RoamTheEmpire !
We hope your weekend is full of all the best New York State summer memories and that you and your families stay safe and healthy in whatever you plan to do.
Keep roaming,
- Alana & Rachele
Alana Gonzales:
Alana is a Digital Content Specialist on Mower Agency's content team helping to run the Roam The Empire Instagram account. She works and lives in Syracuse, New York and has planned quite a few Empire staycations for the summer from boating on Cayuga and Skaneateles Lakes to visiting friends who've recently made Manhattan home. Feel free to send Alana an email at
agonzales@mower.com
if you have any inquiries or comments as it pertains to the Roam The Empire Instagram account or for collaborations that you have in mind.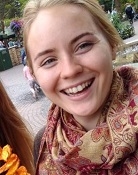 Rachele Markle:
Rachele is the Communications Coordinator for NYSTIA. She was born and raised in Oneida, New York but her love for tourism and career pursuits have led her abroad. Rachel has managed the communications and social media for nonprofit organizations in the Netherlands and a virtual festival in London and recently completed a master's in Tourism Destination Management in Edinburgh, Scotland. Rachele is currently residing in Berlin, Germany, and will return to New York State to pursue her tourism career. You can contact Rachele anytime at
rachele@nystia.org
to collaborate on RTE content, ask questions, or just say hi!