Jul 8, 2021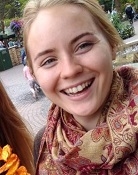 "Post impressions for our
ROAM THE EMPIRE
Facebook page increase tenfold from mid-May to Mid-June," observed NYSTIA Communications Strategist
Rachele Markle
. "And between Mid-June and the week ending July 4th we experienced another 300% surge. Engagement is up triple digit percentages for Facebook and Instagram!"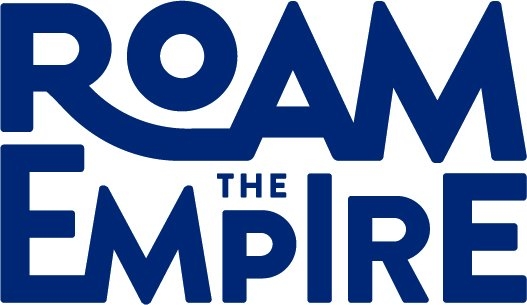 "I'm thrilled to see the quick and enthusiastic adoption of #roamtheempire. The participants have given the social media team terrific assets to work with and Mower's creative team has worked its magic to turn them into compelling, entertaining posts . NYSTIA's media partners have been generous in providing ad space to amplify the cause campaign. We encourage the state's tourism community to be involved and engaged to keep the momentum going and growing", said Mary Gendron, Mower's senior vice president-managing director.

"ROAM THE EMPIRE began with member engagement, evolved with member engagement and it is succeeding because of member engagement' states NYSTIA's Bob Provost. "From the committee work to MOWER'S pro bono efforts to the membership support of over 80 organizations, contributed media and certainly the social team of Alana Gonzales (MOWER) and Rachele Markle, it all demonstrates how we are stronger together."





Use
THIS LINK
to register your company for the ROAM THE EMPIRE initiative

ROAM THE EMPIRE Participating Organizations (registered as of July 4):

1000 Islands Tourism Council * AAA Northeast * Adirondack Coast Visitors Bureau (Clinton County) * Adirondack Frontier (Franklin County) * Advance Media New York * All Things Oz Museum * ALON Marketing Group * Amsterdam Castle NY Inc * BBG&G Integrated Marketing * Break The Ice Media * Cayuga County C&VB, Inc. * Cayuga Lake Scenic Byway, Inc * Chemung County Chamber of Commerce * Chenango County Historical Society & Museum * Commerce Chenango Tourism * Corning Museum of Glass * CNY Latino * Destination Marketing Corporation - Schoharie County * Destination Marketing Corporation- Otsego County * Destination Niagara USA * Discover Saratoga * Discover Schenectady * Discover Seneca / Seneca County Chamber * Dutchess Tourism, Inc. * Emerson Resort & Spa * Enchanted Mountains (Cattaraugus County * Erie Canalway National Heritage Corridor * Experience Cortland * Finger Lakes Regional Tourism Council * Finger Lakes Tourism Alliance * Finger Lakes Visitors Connection (Ontario) * Fort William Henry * Frank Lloyd Wright's Martin House * Fresh Air Adventures, NY * Genesee County Chamber of Commerce * Great Western Catskills of Delaware County * Greene County Tourism * Guides Association of NYC * Haunted History Trail of New York State * Holiday Inn Express and Suites Peekskill * Huttopia Adirondacks * Lake George/Warren County * Livingston County Tourism * Madison County Tourism * Mower * National Baseball Hall of Fame & Museum * New York Press Service * New York Rental By Owner * New York's Best Experiences * New York State Tourism Industry Association * Nicholas & Lence Communications * NYC & Company * New York State Parks * Old Forge, Herkimer County * Oneida County Tourism * Orange County Tourism * Orleans County Tourism * Putnam County Tourism * Rensselaer County Tourism * Rockland County Department of Economic Development & Tourism * Russian History Museum * Saratoga County Chamber of Commerce * Skaneateles Area Chamber of Commerce * St. Lawrence County Chamber of Commerce * Sullivan Catskills Visitors Association * The Wild Center * The Strong National Museum of Play * Times Union * Ulster County Tourism * Twin Travel Concepts * Visit Binghamton * Visit Buffalo Niagara * Visit Ithaca * Visit Rochester * Visit Staten Island * Visit Syracuse / Visit Syracuse Film * Watkins Glen Area Chamber of Commerce * Westchester County Tourism & Film * Woodbury Common Premium Outlets * Wyoming County Chamber & Tourism