Apr 8, 2020

Utica, NY (April 7, 2020) – Oneida County Tourism (OCT) is excited to share an uplifting video they created showcasing local tourism partners. Last week, OCT asked local attractions and hotels to submit pictures for a video project. They requested images that showed them working from home, their kids and pets, or just doing a hobby they love. The final product was a video released yesterday in hopes of shining a positive light on what's happening in local communities. The video can be found here: Spreading Positivity.
The goal of this project was multi-dimensional. OCT wanted to create something that would make people feel happy and optimistic. They also hoped to showcase tourism partners; from breweries to zoos to museums. While these businesses aren't currently open for business, some are offering digital programs. The video can serve as a reminder of some of the amazing local businesses in the area in hopes of inspiring future visitors and locals to visit them when the timing is right.
Sarah Foster, Director of Media Relations at Oneida County Tourism, said, "We were really happy to see so many positive responses from our partners. They seemed appreciative and more than happy to share pictures of themselves. While this isn't the right time to promote travel and tourism, we were able to see what these people are doing for their communities and families. It was very inspiring."
During the process, OCT also learned about tourism attractions that are contributing to COVID-19 efforts. Villa Verona Vineyard converted their wine-making process into making hand sanitizer and has been donating the sanitizers to first responders and local non-profits. Margaret Keblish of Prospect Falls Winery has been making face masks. They even learned that Sherrill Manufacturing/Liberty Tabletop sent a large shipment of flatware to the USNS Comfort.
The video can be found on Oneida County Tourism's YouTube page as well as their other social media channels (Facebook: Visit Oneida County, NY, Instagram: @ocnewyork). OCT is grateful to have incredible partners who work together, even when times are hard. The purpose of this video is to share positivity and happiness.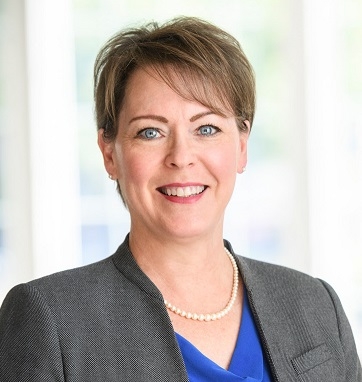 Kelly Blazosky

President
Oneida County Tourism
###
Oneida County Tourism is a not-for-profit 501C6 organization of travel and tourism-related business members and is the official tourism promotion agency for Oneida County, New York.