Jun 12, 2020
NYSTIA's newest board member is a marketing professional with extensive tourism experience. Stephanie Johnson was named Divisional Director for LEGOLAND New York Resort earlier this year. An Orange County native, Johnson is charged with creating and directing strategy for LEGOLAND New York Resort to meet and exceed attendance, revenue and profitability goals for the 150-acre theme park.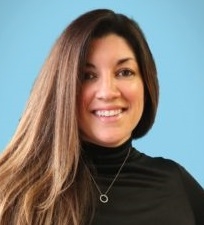 "The theme park arena is a new frontier for me, but I'm no stranger to leading large-scale tourism destinations to success. This is an exciting new endeavor not only for myself, but for my family," said Johnson. "We are longtime fans and supporters of the LEGOLAND brand and it is a fulfilling feeling to know I will be aiding in the growth and interest in Orange County, an area where I grew up and where my children are growing up."
Johnson's professional background spans a range of industries, from retail to commercial real estate. She previously held the role of Regional Vice President of Marketing for Simon Property Group's Premium Outlets division where she oversaw the marketing efforts of 26 properties, one joint venture and their corresponding marketing organizations. Prior to joining Simon Property Group, Johnson was the Senior Director of Retail Development and Operations at Ralph Lauren.
Johnson graduated from Syracuse University's Martin J. Whitman School of Management and earned her MBA at Nova Southeastern University. A mother to a seven-year-old and a two-year-old, Johnson and her family reside in Campbell Hall, where she takes an active part in her community, serving as a member of the Orange-Ulster BOCES CTE Advisory Board. She also serves on the board of the Orange County Chamber of Commerce.
LEGOLAND New York Resort, opening in 2021, will be the largest LEGOLAND ever built by Merlin Entertainments, with more than 50 rides, shows and attractions on 150 acres in Goshen. The resort will also feature a 250-room LEGOLAND Hotel.
Earlier this month, Stephanie was appointed to fill the NYSTIA board seat originally held by LEGOLAND colleague Phil Royle, who has accepted a new role advancing projects in Korea and China. Please join us in welcoming Stephanie to NYSTIA.