Mar 30, 2021
- Valerie Knoblauch, President & CEO of the Finger Lakes Visitor Connection, has been appointed by Governor Cuomo to serve on the New York State Tourism Advisory Council. Val was appointed based on the recommendation of Assembly Minority Leader Will Barclay. It is the latest of many industry volunteer leadership commitments and appointments for Val, who currently serves as a member of NYSTIA's Board of Directors and is a former Board Chair.
"I look forward to the honor of serving on this group, especially in support of the cause that is particularly important to the tourism industry right now, to open New York and reopen our businesses," notes Val, "and then move onward and upward as the Great State of New York. I hope my experiences can bring some wisdom and my energy can contribute to the vision."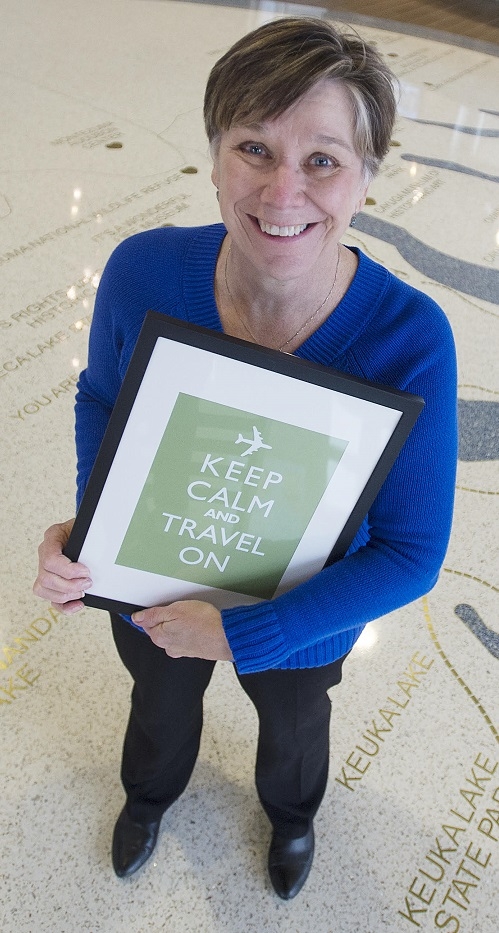 A longstanding leader in the Finger Lakes tourism industry, Valerie has been with Finger Lakes Visitors Connection (FLVC) since its inception in 1984. As the official tourism promotion agency for Ontario County, Valerie and her team work to create visitorship and economic vitality by positioning the area as the premier leisure and meetings destination. Valerie has a degree in English Education from State University College at Oswego and a M.B.A. from Rochester Institute of Technology.
In addition to her role at FLVC, Valerie has served on both state and national tourism boards. More specifically, as a destination representative on the U.S. Travel Association, and as board chair for the New York State Travel Industry Association (NYSTIA), working to enhance and strengthen tourism to New York. She is a frequent speaker on strategic planning and strategic marketing for tourism.
As her career might suggest, Valerie is an avid traveler who has visited all 50 states and is clicking off the provinces of Canada in addition to other places of interest. She enjoys sharing the beauty and lifestyle of the Finger Lakes through photography, cycling, culinary, and art.
Finger Lakes Visitors Connection (FLVC), the official tourism promotion agency of Ontario County that Val leads as President & CEO, was recently awarded two national platinum-level awards in the "Crisis Communication Plan or Response" and "Team Achievement" categories from the MarCom Awards, which honor excellence in marketing and communication.

---
Also appointed to the New York State Tourism Advisory Council was David Filipiak, recently named Director of Sales at Fotografiska New York, the new photography museum in Manhattan's Flatiron District which opened in December 2019. David oversees the development of tourism, group, and private event sales for the New York museum, as well as tourism development at its other locations in Stockholm, Sweden and soon in Berlin in 2022.

David joins the Tourism Advisory Council with over 25 years of tourism sales, marketing and guest services experience for iconic cultural and tourism organizations in New York City and across the U.S. David explained, "Ever since starting my career in the tourism industry many years ago, I wanted to work for mission-driven organizations and help visitors experience parts of the world and cultural perspectives that are different from their own. There is no better place to do this than in the incredible, diverse state of New York."
About The New York State Tourism Advisory Council: The governor, acting in part on the recommendation of majority and minority NYS legislative leadership, appoints the eighteen members of the council, ensuring that such members include representatives of organizations of tourism-related industries in the state including, but not limited to, travel and vacation businesses, convention bureaus, cultural institutions, theme parks and attractions, hotels and motels, restaurants, water-based recreation businesses, campgrounds, ski facilities, wineries, halls of fame, travel agents and transportation companies. Relevant Senate and Assembly committee leaders serve ex-officio. The council meets at least five times a year including no less than three times between January first and May thirty-first, at the call of the commissioner or the chairman of the council.