Mar 14, 2021
- Content Studio @ Martinelli Custom Publishing is pleased to announce that John Barry has joined its team as Contributing Editor. Barry is widely known in the Hudson Valley from his nearly 20-year career as a staff writer for Poughkeepsie Journal Media, a Gannett Company.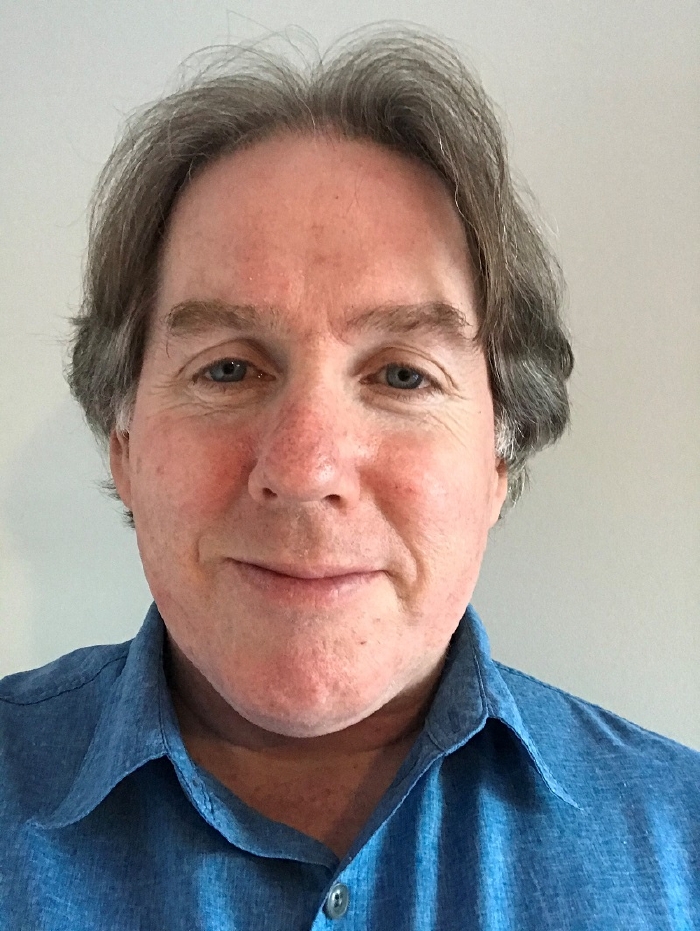 In his role as Contributing Editor, Barry will be involved in the planning and execution of all content development, working with staff and freelancers. This will include writing, editing, and overseeing content; managing all print and digital media projects; directing social media efforts; and acting as a client liaison for all content needs.
A graduate of SUNY New Paltz and longtime resident of Ulster County, Barry at the Poughkeepsie Journal wrote primarily about the arts. But he leaned heavily on the eight years he spent covering hard news at The Journal News, also owned by Gannett, in his hometown of Rockland County. Barry's love of storytelling informed it all and allowed him to thrive in a deadline-driven environment, upon the shifting sands of today's news industry.
"I'm thrilled to join the team at the Content Studio," Barry said. "They've got a great operation that is well-positioned to pivot during these uncertain times. I look forward to applying my editorial and social media management skills as we advance our mission of messaging, storytelling, and content creation."
Born in the Bronx, Barry grew up in Clarkstown and landed a job in the news industry before graduating college. He is an outdoors enthusiast, passionate about music and could never over-indulge his passion for writing.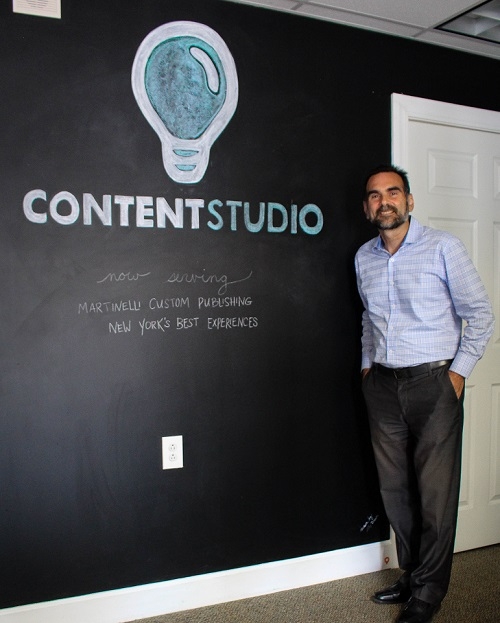 "We are extremely fortunate to have someone with John Barry's talents and experience join Content Studio and fill a vital role with our growing content development needs, said Thomas Martinelli, President and Chief Content Officer, Content Studio @ Martinelli Custom Publishing.
Content Studio is a division of Martinelli Custom Publishing, a 17-year award-winning content marketing and custom publishing company started by Thomas Martinelli, the former 16-year Publisher of Hudson Valley magazine. Josiah Brown of New York Welcomes You is also a partner in Content Studio. Content Studio specializes in content development for brands by providing services such as content strategy, social media management, website content, e-newsletters, branded content, print and electronic magazines and digital media. Some notable and recent clients include Amtrak, Rhinebeck Area Chamber of Commerce, Empire State Development/ILNY, New York State Canal Corporation, Premier Medical Group of the Hudson Valley and Council of Industry of Southeastern NY. The company currently has a 17-year engagement with Amtrak managing the New York By Rail brand, having won APEX awards of publication excellence for 12 consecutive years in a national competition. It also publishes a print and electronic Rhinebeck Destination Guide for the Rhinebeck Area Chamber of Commerce.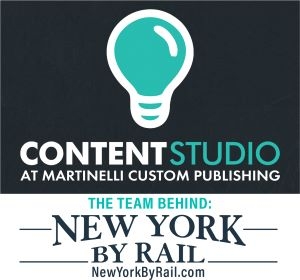 Content Studio @ Martinelli Custom Publishing is actively involved in the community and is a member of the New York State Tourism Industry Association, Skal Albany/Upstate New York, Dutchess County Regional Chamber of Commerce, Rhinebeck Area Chamber of Commerce, Capital Region Chamber of Commerce, Discover Albany and Discover Saratoga.
For more information contact Thomas Martinelli at: 845-462-1209 or tom@contentstudiony.com.