Oct 8, 2019
Event Promotes Tourism in the North Country, Supporting Statewide Industry that Generated a Record $71.8 Billion in Direct Visitor Spending

Historic $240 Million Investment Leads to New Lodge, Mountain Coaster, Zipline and Olympic Center - Renderings Are Available Here
New York State to Welcome the World University Games to Lake Placid January 12-23, 2023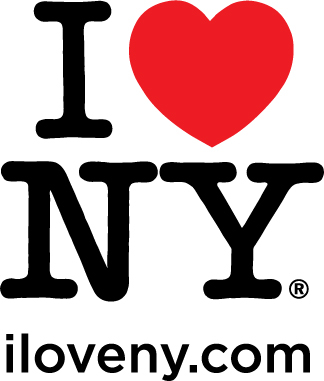 I LOVE NY Launches $1 Million, Two-Year Global Campaign Aimed at Athletes Worldwide, Showcases Region as Premier Location for High Performance Sports
Empire State Trail Brewery Passport Launched to Promote Craft Beer and the 750 Mile Empire State Trail
NEW YORK – October 8, 2019 – Governor Andrew M. Cuomo today announced the success of the 2019 I LOVE NY Adirondack Oktoberfest, promoting the world-class tourism destinations, attractions and recreational opportunities in Upstate New York. This year's Oktoberfest was the eighth event hosted by the Governor in the Adirondacks, showcasing the attractions, excitement, heritage and natural beauty of the region that welcomes visitors from around the world.
"The Adirondacks are one of New York's crown jewels, and we are investing heavily in the region with new improvements for an enhanced tourism experience," Governor Cuomo said. "The success of this year's Oktoberfest events shows how the Adirondacks are becoming a world-class destination for travel, sports and relaxation for visitors from around the world. The new attractions will make it a place that has something for everyone to enjoy, driving up revenue for the North Country region and positioning it as a global leader in premier sports."
"The annual Adirondack Challenge showcases the beauty of the North Country and our commitment to preserving it," said Lieutenant Governor Kathy Hochul, who participated in this year's challenge. "We have invested significantly in the growth of upstate New York with tourism serving as the third largest employer in the state. Continued investments in the Adirondacks are helping to promote the area, support craft beverage manufacturers, and increase recreational opportunities. Lake Placid is an iconic destination for sports and outdoor recreation, and we are proud to host the World University Games in 2023 to further strengthen regional tourism."
The 2019 I LOVE NY Adirondack Oktoberfest welcomed more than 450 guests, including Lieutenant Governor Kathy Hochul, state and local officials, and tourism industry leaders to Essex and Franklin Counties for a day of outdoor activities that showcase the region. Events included a 40-mile motorcycle ride through picturesque Adirondack communities; a competitive mountain bike biathlon at Mt. Van Hoevenberg; fishing in the beautiful Second Pond in the Lower Saranac Lake; a two-mile hike at scenic Mount Jo; nine holes of golf at Craig Wood Golf & Country Club in North Elba; touring the 1980 Winter Olympic Game sites; kayaking, canoeing and paddle boarding on Mirror Lake; and high-speed gondola rides to the peak of Little Whiteface as part of the family-friendly fun and games at the Whiteface Mountain Adventure Zone.
Since taking office in 2011, Governor Cuomo has made unprecedented investments in the tourism industry throughout the State, resulting in historic levels of visitors and direct spending. Last year, New York welcomed a record 252.7 million visitors who spent $71.8 billion, generating a total economic impact of more than $100 billion for the fifth straight year. Tourism remains the state's third largest employer, supporting 957,800 jobs annually.
Tourism is vital to the Adirondacks. Last year, 12.6 million people visited the Adirondack region - 251,000 visitors more than in 2017 - generating nearly $1.5 billion in direct visitor spending. This represents a nearly 5% spending increase over the previous year, and a 30% increase since 2011. Tourism supports over 21,000 jobs in the region, and regional tourism generated more than $182 million in State and local taxes.
Historic Investment in ORDA Capital Projects
Governor Cuomo has committed nearly $240 million in funding to support the state's Olympic Regional Development Authority properties. These unprecedented investments in capital projects are improving the infrastructure of ORDA facilities to ensure they can continue to attract and support large-scale, global events, while transforming these areas facilities into year-round attractions.
Following today's event, Governor Cuomo unveiled new renderings for three projects that will encourage greater visitation and regional economic growth:
Mt. Van Hoevenberg Base Lodge
Work continues on the complex's new 30,000-square-foot, three-story base lodge. Once completed in 2021, it will serve as the centerpiece to an incredible guest experience, with a welcome center, retail stores including a mountain bike shop, food services and ticket offices. It will also house a state-of-the-art training facility for the United States bobsled and skeleton teams.
First-of-its-kind Mt. Van Hoevenberg Mountain Coaster
Installation of the mountain coaster begins this fall with a projected opening in November 2020. The first-of-its-kind coaster follows the curves and straightaways of the 1932 and 1980 Olympic bobsled track. Mountain coasters do not have a motor and are propelled by gravity, and riders are able to control their speed with a brake system. The coasters run on tubular rails designed so that riders cannot exceed speeds of 25 miles per hour.
Olympic Jumping Complex Ziplines
Scheduled to open next summer, visitors to the Olympic Jumping Complex will have the opportunity to soar down one of four new ziplines, starting at the 40-foot tower. Designed for all levels of adventurers, the ziplines will deliver the thrill of an Olympic ski jump.
Olympic Jumping Complex Gondola and Frost Rails
The Governor also announced that construction of the new eight-person, ADA-compliant gondola is expected to be complete in December. The gondola will carry athletes, coaches, officials, equipment and visitors from the complex's base lodge to the 90 and 120-meter ski jump towers. From there, they will have access to the 120-meter ski jumping tower's newly-renovated glass-enclosed elevator, delivering breathtaking panoramic views of the Adirondack High Peaks and surrounding wilderness.
Also, new frost rails with LED lighting have been installed on the 90 and 120-meter ski jumps, ensuring a consistent and reliable jumping surface regardless of changing weather conditions.
Lake Placid Olympic Center Reconstruction and Modernization
Governor Cuomo announced that architectural and schematic designs are being developed for the modernization and reconstruction of the historic Olympic Center and speed skating oval. These are the first major upgrades to these facilities since before the 1980 Winter Olympics.
Potential projects include expanding USA Rink to Olympic size, and adding retractable seating and new hospitality rooms; new hospitality suites and increased concession access at Herb Brooks Arena; locker room improvements for USA Rink, 1932 Arena and Herb Brooks Arena; expanded Lake Placid Olympic Museum and retail shop; and a new food and beverage facility with an open-air viewing deck overlooking the Olympic speed skating oval.
Additionally, the Olympic speed skating oval plans include a full oval replacement with expanded refrigeration. A new multi-level parking garage, behind the USA Rink, is also being considered.
2023 World University Games
The Governor formally announced that New York State will welcome the World University Games to Lake Placid on January 12-23, 2023. The World University Games, organized by the International University Sports Federation, is an international sports and cultural event staged every two years in a different city. The 11-day competition is the second-largest multi-sport event in the world right after the Olympics and draws more 2,400 student-athletes together to compete in various sports and events including alpine, freestyle and cross-country skiing, biathlon, speed skating, curling, figure skating, hockey, short track speed skating and snowboarding.
In support of the 2023 World University Games, the Governor issued Executive Order 185 directing the development of the New York State World University Games Commission, which would be responsible for providing oversight and coordination of all efforts of State government and working with the World University Games organizing committee, the Adirondack Sports Council. The Commission recently held its inaugural meeting and is beginning the planning efforts.
I LOVE NY Global Digital Campaign
Lake Placid holds the distinction as America's only two-time host of the Winter Olympic Games and helped to build and sustain the Adirondack region's reputation as a sports mecca. The 2023 World University Games are an opportunity to showcase the region as a premier location for high performance athletics. To support that mission, Governor Cuomo announced that I LOVE NY will establish a two-year, $1 million global digital campaign aimed at athletes around the world, highlighting the Adirondacks as home to both natural and purpose-built attractions for high performance outdoor recreation. The Campaign will focus on seasonal and year-round activities, beginning this winter and extending through 2021.
Governor's Adirondack Oktoberfest Best in Brew
Following the events, guests enjoyed a Taste NY Oktoberfest reception at Whiteface Mountain, featuring music, local foods and a New York State craft beer competition. Fifteen New York State breweries competed, offering over 30 different beers. Lake Placid Pub & Brewery, located in Lake Placid, took home the title as the Governor's Adirondack Oktoberfest Best in Brew. The brewery will be offering 12 taps at the 2020 Great New York State to showcase their beers, along with two taps at Whiteface Mountain and one tap at the Executive Mansion for the next year.
Empire State Trail Breweries Passport
In conjunction with the craft beer competition, Governor Cuomo launched the Empire State Trail Breweries Passport, designed to promote craft beer and the 750-mile Empire State Trail. Thanks to a partnership with the New York State Canal Corporation, the New York State Brewers Association app will allow users who visit craft breweries along the trail to check-in and earn points on their passport. Visitors can earn Empire State Trail branded t-shirts, glasses, growlers and tickets to Brewers Association festivals across the state.
More than 200 breweries are located within 10 miles of the Empire State Trail, projected to be the longest multi-use trail in the nation when completed next year. Additionally, the Governor announced that the number of craft beverage manufacturers holding farm licenses haa grown by over 500 since the State's first ever Beer, Wine, Spirits and Cider Summit in 2012. Today, there are 792 farm manufacturers operating throughout New York, up from 282 licenses in 2012, an increase of over 180%.
Remembering Pat Barrett and Randy Preston
Governor Cuomo today announced plans to commemorate the lives and service of Pat Barrett and Randy Preston, two North Country leaders who passed away this summer.
Barrett, a former ORDA Board of Directors chair, will join this year's class of enshrines in the Lake Placid Hall of Fame. Barrett's distinguished career in both public and private sectors, and service in the U.S. Army, made him a remarkable leader. He will join ski pioneer Francis Thaire Bryant, Nordic skier and Olympic medalist Billy Demong, and Village of Lake Placid Mayor Craig H. Randall in the Class of 2019, with induction scheduled for October 26.
The Governor also announced that former Wilmington Town Supervisor and Essex County Chairman Randy Preston will be remembered with a plaque at the Round House atop Whiteface Mountain, overlooking the Town of Wilmington. Preston served two terms as Essex County Chairman and was Fire Chief for the Wilmington Fire Department for 14 years.
###
About New York State
New York State is a premier vacation destination with world-class attractions, picturesque natural beauty, locally sourced cuisine and a booming craft beverage scene, an array of accommodations, and iconic, year-round festivals and events. Its 11 diverse vacation regions feature some of the world's top ranked beaches; two out of America's top three favorite state parks; breathtaking Niagara Falls; more ski areas than any other state; one of the nation's longest foliage seasons; multiple Halls of Fame; North America's longest, fastest and highest zipline; the largest publicly protected area in the contiguous United States; and soon, the country's longest multi-use trail. Add in the state's unique museums, historic landmarks, cultural sites, charming small towns and urban playgrounds, and it's no wonder New York has been consistently chosen as a top getaway by travel publications and experts.
Learn more at iloveny.com and follow us on social media:
@ILoveNYPR (PR handle)
@I_LOVE_NY (consumer handle)
*Media can find press releases and more at iloveny.com/thebeat.

CONTACT:

Phillip Novoa
Finn Partners
(646) 307-6330
Phillip.Novoa@finnpartners.com

Eric Scheffel
Empire State Development
(518) 292-5274
Eric.Scheffel@esd.ny.gov