Aug 4, 2020
As of August 1st, Brand Connect Innovations, LLC (aka BCI) has assumed on-site management of the Tourism Information Center located at the Preble Rest Area on Interstate 81 Northbound between Exits 12 and 13. To orient you, that is between Cortland and Syracuse, NY, between the Finger Lakes and Central New York. BCI is owned and operated by Dawn Whitbeck-Borchert.
Working on behalf of Visit Syracuse, BCI will oversee all aspects of the tourism info space, including brochure enrollment, inventory management, racking, and public relations.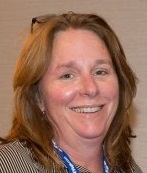 According to Dawn,
"We're excited to have this opportunity to work with Visit Syracuse, helping New York State destinations connect with the traveling public at a proven high traffic rest area We're already developing ideas to offer promotional options beyond the display racks."
Email hello@bciatyourservice.com directly to get an enrollment form
if you are not currently on display at this rest area.