Jul 31, 2020
The application process is super easy,
but Advance Media New York needs applications in by EOD TODAY - July 31
in order to allocate dollars
--- which can be used anytime between now and 10/31!

Apply Here: www.AMNYcares.com
Click Here to Get the Webinar Deck
Advertising matching grant program offers promotion assistance
to help businesses bounce back
Advance Media New York is pledging $1.25 Million in matching marketing service grants to help businesses rebound from the Coronavirus shutdown. Those services range from digital display ads, video ads, sponsored content, creative services, email blasts and more.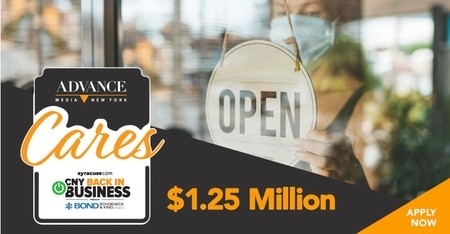 Webinar: Friday, July 17
11:30 AM to Noon
USE THIS LINK
to join the webinar - registration not required
The grant program, called AMNY Cares, is in response to the pandemic, which shut down so many businesses. We know those businesses are now struggling to tell their customers that they are open, and that it's safe to return. At a time when resources are so tight, this grant money is aimed at helping jump start businesses, including travel and tourism in New York State.
Businesses now need to tell their "new" stories about new hours of operation and safety precautions - and they need to make their marketing dollars go farther. This grant doubles their marketing budgets.*
Because time is of the essence and the tourism season is upon us, the application process is streamlined so that it takes only a few minutes. Each application will be screened within two business days of submission. The application process will run through July only.
"Covid has changed how businesses operate," said Advance Media New York President Tim Kennedy. "Customers want to know about those changes and know how they will be kept safe. We want to help businesses make that connection with our advertising expertise and services."
Join us Friday, July 17 at 11:30 AM to learn how to put Advance Media New York's matching funds grants to work for you. USE THIS LINK to join the webinar!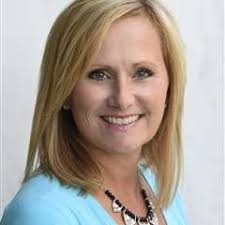 For more information, contact
Bridget Cerrone
bcerrone@advancemediany.com