Sep 9, 2020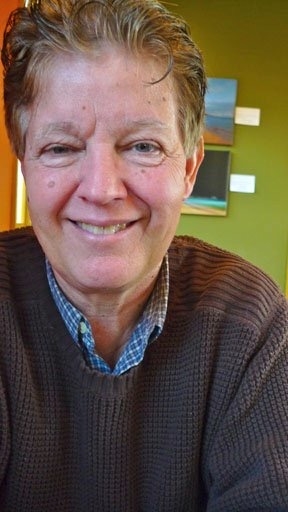 Rick Remsnyder will complete his 14-year career as the Ulster County Tourism Director when he retires on Sept. 18, 2020.
He was responsible for the planning, coordination and administration of a variety of tourism marketing programs designed to attract visitors to Ulster County and is justifiably proud of the milestones achieved during his tenure.
- Tourism spending in Ulster County was over $654 million in 2018, an increase of 11 percent over the previous year.
- Tourism spending in Ulster County increased each of the last nine years and is up over 50 percent during that time.
- During his tenure as tourism director, Ulster County's occupancy tax has doubled to a record total of nearly $2 million in 2019.
- Visitation increased to a record 5.3 million visitors in 2019.
Rick is extremely proud of all the awards Ulster County Tourism has garnered during his tenure, including being honored in 2018 and 2019 with a Gold Service Industry Advertising Award for the best travel guide in the country and four nationally recognized Telly Awards for videos in the Travel and Tourism industry. Remsnyder also served four terms as president of Hudson Valley Tourism and the Catskill Association for Tourism Services.
Prior to being hired as Ulster County Tourism Director, Remsnyder spent five years as the marketing director and director of golf promotions at the 700-room Nevele Grande Resort in Ellenville. He previously worked as a sports writer and columnist for the Journal News in White Plains, a newspaper with a circulation over 200,000. He covered the PGA Tour for 10 years, covering all four majors just when Tiger Woods was launching his career. He was also a reporter for the Daily Freeman in Kingston (N.Y.) and the Middletown (N.Y.) Times Herald-Record. Remsnyder said it was an honor being the tourism director in Ulster County and wanted to thank his current and past staff for all their hard work promoting one of the top tourism destinations in New York State.
Rick hopes to play more golf, travel and continue to write. His love of golf is well known and reflected in the observations of his NYSTIA colleagues:

Heather Bagshaw, NYSTIA board member and Greene County Director of Tourism, notes: "I've enjoyed working with Rick on both the Catskills and Hudson Valley Tourism Regions. Although we haven't had time to golf together, I'm hoping with his new retirement gig he will find time to play golf with an old friend."

Steve Fox, NYSTIA member representing the Springfield Republican and MassLive.com, reflected "I've worked with Rick and Ulster County Tourism for ten years. Rick's knowledge of marketing and advertising have helped drive tourism to his County in record numbers. He has become a great friend and a great partner - on and off the golf course!! The county will have big shoes to fill after his retirement, and I expect his golf handicap to drop into the single digits very soon as his golf game will take center stage!"
His NYSTIA colleagues can reach Rick at rrem@co.ulster.ny.us to send a personal note and wish him well.