Sep 9, 2020
- Monday, September 14 at 3:00 PM -
Hello from AAA Northeast!
I hope you're doing well and staying healthy. Given the unique challenges of 2020, we here at AAA Northeast are using this as an opportunity to start the conversation around the current challenges in the market and discuss some of the best strategies for domestic DMOs in the future. Also, we will be discussing some of the plans that we have in place for 2021, and ways that you can be successful with your strategic partnerships.
Below, please find our save the date and registration link. Also, feel free to share this link with your colleagues who may also like to attend this virtual group event. Please note that this will be an interactive round table discussion with AAA Northeast team members, with the goal of sharing information that will assist in your own internal planning for 2021. Please also note that if this day/time does not work for you, we will be recording the event, and sharing it via email after the fact. We will also be sharing resources that will help to guide your partnership marketing planning in 2021.
Given the nature of the event, and in order to make it more engaging, we are asking some of our partners to provide us with any questions they would like to be answered. To help us prioritize what to go over, we'd love to hear your feedback.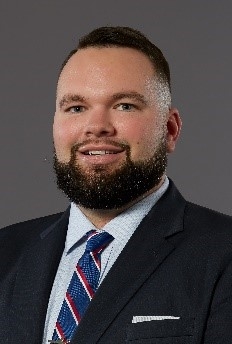 Please let me know if you have any questions.
We hope to see you there. Thank you!
MATT ROBERTSON, CTP
ADVERTISING, BRAND & CONTENT MARKETING
AAA Northeast
Monday, September 14, 2020 at 12PM PDT/ 3PM EDT
Tough times call for great partners and great ideas. As AAA Northeast looks to the future, taking the learnings of 2020 along with us, we invite our DMO industry experts to join us for a discussion around what comes NEXT for travel.
Combining our legacy of over 100 years of safety and security, with the needs of the current travel landscape, this interactive panel discussion will deconstruct how AAA Northeast is inspiring trust with travel, and how we're fusing innovation with steadfastness.
Join us for a one-hour session to share your thoughts, feedback, and to discover what NEXT looks like with AAA Northeast. Click the button below to register: