Jan 3, 2020
TO: New York State Tourism Colleagues
RE: 2020 Destinations of NYS Travel, Tourism, Hospitality & Culinary College Scholarship Fund
Please Respond before January 31, 2020
Thanks to your generosity and the hard work of NYSTIA's 2019 Scholarship Auction Committee, we raised over $17,000 at last year's auction – the highest total ever! Let's build on that success and build on our educational programs by making 2020 the best year ever!
Background: For 30 consecutive years, Destinations of New York State, on behalf of the New York State tourism industry, coordinated the Annual New York State Travel, Tourism, Hospitality & Culinary Scholarship Fundraiser. Five years ago, NYSTIA sought to support and honor Destinations of New York State leaders Charlie Daley and Dave Thornton for their service to this important program by continuing to carry out their work and renaming the scholarship program the Destinations of New York State Travel, Tourism, Hospitality & Culinary College Scholarship Fund. Beginning in 2019, the first scholarship awarded each year will be named the Charlie Daley and Dave Thornton Scholarship in tribute to their leadership and service to New York State tourism. We are requesting donations from New York State tourism accommodation, attraction, dining & entertainment suppliers to be used to raise dollars for the 2020 Destinations of New York State Travel, Tourism, Hospitality & Culinary College Scholarship Fund.
What types of donations are we seeking?
The highest dollar bids are for certificates for one- or two-night stays with meals and/or attractions and entertainment. We will package them together as getaway packages. (Please list any restrictions on the certificate and please use an expiration date to include all of the 2020 season, ideally as late as MAY 2021. Also, please forward to us TWO business cards, one brochure for each inclusion, and the dollar value of the package).
Other options to consider giving: Gift baskets featuring items from your vacation region like wine, beer, food (always great if packaged with an overnight or dining certificate!), travel vouchers for cruise, rail or air transportation.
The packages donated will be auctioned off in cooperation with the New York State Tourism Industry Association (NYSTIA) New York State Tourism Conference, April 22-24, 2020, in Westchester County. We intend to award a minimum of five (5) $2,000 scholarships and/or internships to New York State college students pursuing an education that will lead them to a career in the travel, tourism, hospitality & culinary industry. We work with a cross-section of New York State Travel Industry colleagues as a selection committee to choose the recipients of the scholarships.
Please use the donation letter and form linked HERE. Thank you very much in advance for your support!
Any questions, please contact committee chair, Kelly Rapone at 585-344-4152.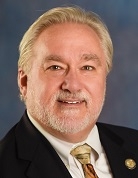 Happy New Year!
Bob Provost | President & CEO
NYSTIA New York State Tourism Industry Association