Feb 15, 2021
The NYup Travel Guide is just the ticket to send travelers on their way to great summer getaways in Upstate New York.
(For immediate release) It's been a long haul. Now, as the COVID-19 vaccine rolls out and travelers take to the roads again, a new travel and tourism section, NYup Travel Guide, will take readers on a tour of Upstate New York's most exciting and beautiful places.
According to Nielsen, nearly 8 out of 10 adults are planning some sort of travel during the next 12 months. As COVID weary travelers look for summer staycation and vacation opportunities, such as day trips, long weekends and week-long getaways close to home, this special section will show them how and where to experience all the excitement and beauty that summer in Upstate New York has to offer. As we look forward to spring and summer again, let's get back out there. See all the sites. Eat all the treats. Experience all the things. Summer is looking up.

Coming early May, NYup Travel Guide will highlight what to eat, what to drink, what to do, where to go, what to savor and more across the categories of – Food & Drink, Outdoor Fun, Historic Sites, Music & Entertainment and Museums & Art. Areas of coverage include the following regions: Adirondacks, Capitol, Catskills, Central New York, Finger Lakes, Hudson Valley, Northern NY, Western NY and Southern Tier.
A sampling of content includes: Fun day trip ideas to get out of the house, serene swimming holes, wonderful waterfalls, magical treehouses you can sleep in, unique vacation rentals, wineries to tour, sunset viewing spots to park at, great places to kayak, historical sites to tour on a weekend road trip, photography featuring Upstate New York's most breathtaking places and more!
NYup Travel Guide will publish May 2 in The Post-Standard, with thousands of extra copies distributed at select drop locations throughout Upstate New York and made available via QR codes. In addition, a digital version of the guide will be available on NYup.com, Upstate New York's premier travel and tourism website, throughout the summer.
To promote the section, a digital display, email, print and social campaign will kick off one month prior to the publication date, with additional follow ups throughout the summer.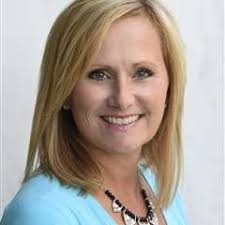 Be a part of this exciting initiative to spotlight
all Upstate New York has to offer summer travelers.

To learn more, contact Bridget Cerrone
bcerrone@advancemediany.com