Jul 16, 2021
- We're going wild for New York State! On Wednesday, we launched our first #NYSWildWednesday post to highlight some of the amazing water activities in New York State. Putting them together was just as fun as the activities we promoted, and we couldn't have done it without all of your submissions. Thank you again to all our partners who sent us their destination's water activities and who participated in the trend on social media.
Today we're all about your destination's unique dishes—so be sure to keep your eyes peeled (and bellies ready) for the first Foodie Friday post! We can't wait to see what delicious dishes you'll be posting about.
Wild Waterfalls: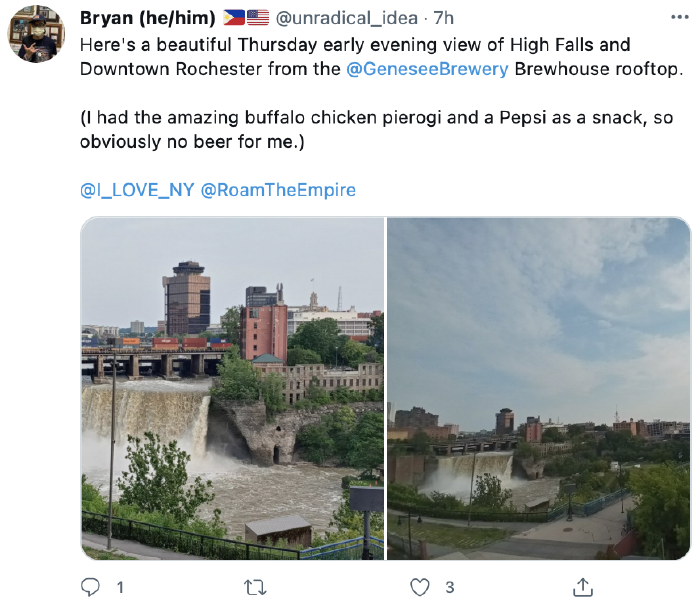 As it turns out, the intense rainfall that's drenched our state ended up being quite appropriate for Wednesday's Water Fun theme. It's been a (very) wet week of New York weather! Check out this New Yorker's photos on Twitter of Downtown Rochester and High Falls.
It was great to see all the posts of surging waterfalls and rivers from every corner of NY, as well as the hazard warnings that are so important with such extreme weather. Stay safe!
NOAA Sanctuary: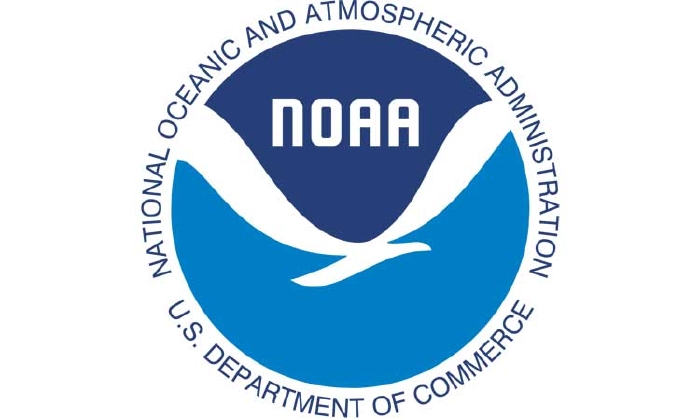 What began as a community-based initiative submitted by the Counties of Oswego, Jefferson, Cayuga, and Wayne, the proposed marine sanctuary in Eastern Lake Ontario and the Thousand Islands region by the National Oceanic & Atmospheric Administration (NOAA) is an exciting opportunity to recognize upstate New York's rich maritime heritage while providing a myriad of reasons for New Yorkers to Roam The Empire. If designated, the sanctuary will bring about new opportunities for research, education, national funding, community engagement, and economic development.
You can find PDFs on the impact of sanctuary attractions for residents and visitors, as well as the new sanctuary's proposal here. NOAA is looking for public feedback, so be sure to submit your formal comment at the Federal Register notice.
Roaming Ahead
The next Wild Wednesday and Foodie Friday is right around the corner. Don't forget to email us your submissions for the upcoming WW/FF themes, and get your own posts ready on social media! Next week's themes are:
7/21 - Picnic Places
7/23 - Breweries
Please note that due to the high number of submissions we may not always be able to include your submitted topics. We also want to ensure regional diversity and make sure that every NYS destination has a chance to be featured in our WW/FF posts! Luckily, you can always get involved with the day by adding the #NYSWildWednesday or #NYSFoodieFriday hashtag.
Stay tuned next week as we reveal our August's WW/FF themes. If you have any ideas you'd like to share, please send us an email.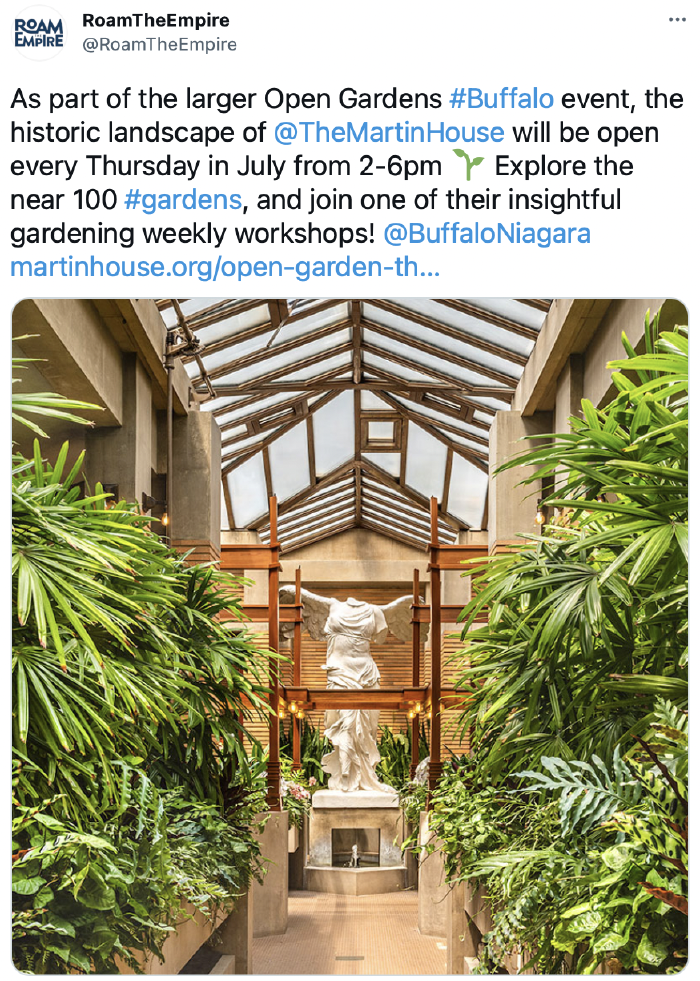 Celebrate Nature, Architecture & NYS gardens at the Martin House:
The Frank Lloyd Martin House
is one of Western New York's most iconic (and beautiful!) attractions. An important piece of Buffalo's architectural tourism industry, the House is an example of the legendary designer's vision to harmonize the built environment and the natural environment. With the
Open Gardens Buffalo Niagara
event in full swing, we're wild about promoting the architectural treasure's
Open Garden Thursdays
and garden-focused workshops to our partners and to New Yorkers everywhere.
Learn more about the event here.
Tell us what to tell New Yorkers:
Both our surveys are still available for your participation, and they will be all summer! Let us know about your destination's July/August events by taking our summer events survey and tell us ways to promote your destination by taking our partner survey.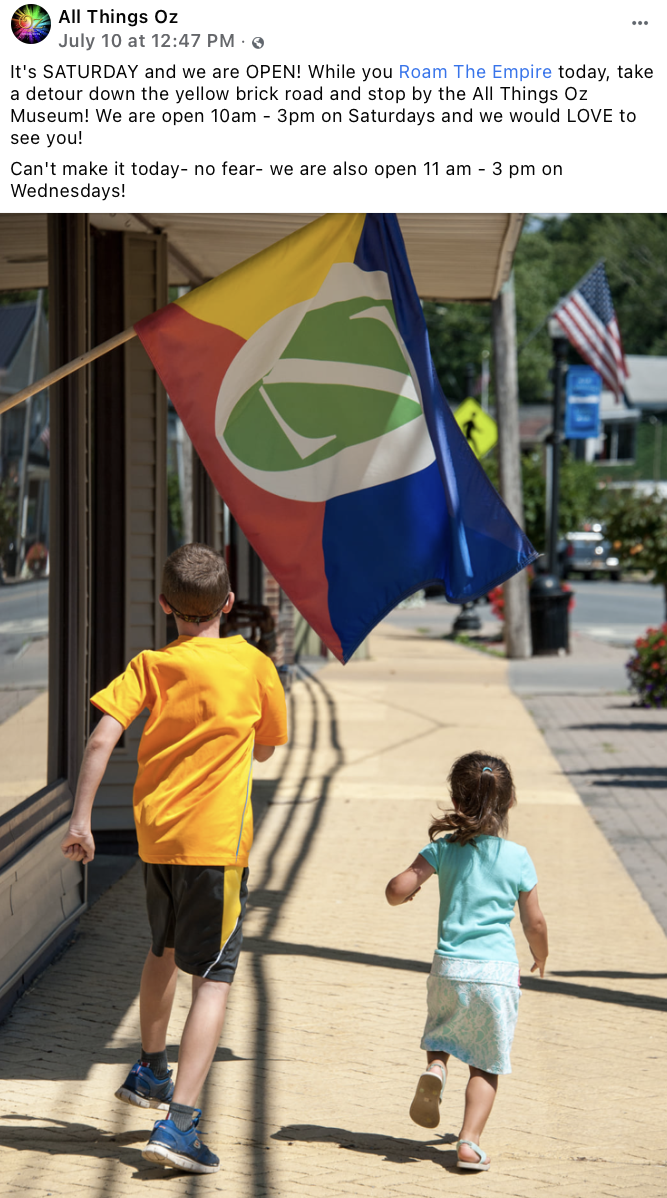 Weekly Post Highlight:
Just looking at this photo from the All Things Oz Museum makes us want to hop, skip and roam along the yellow brick road. There's no place like our home of New York State!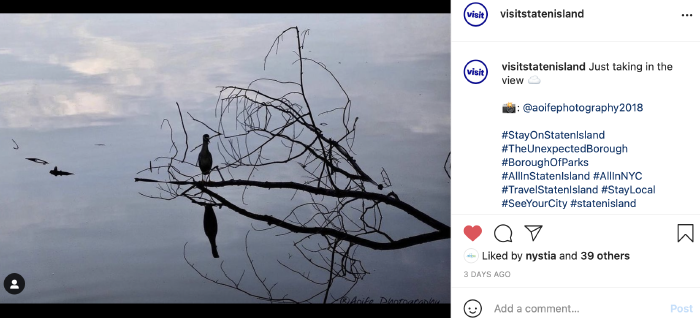 This serene scene has us taking the bird's lead and doing some reflecting. Thanks for sharing the beauty of Staten Island–we hope you feel as light as a feather going into this fabulous NY Friday.
Stay safe, travel on, and have a great weekend,
— Alana & Rachele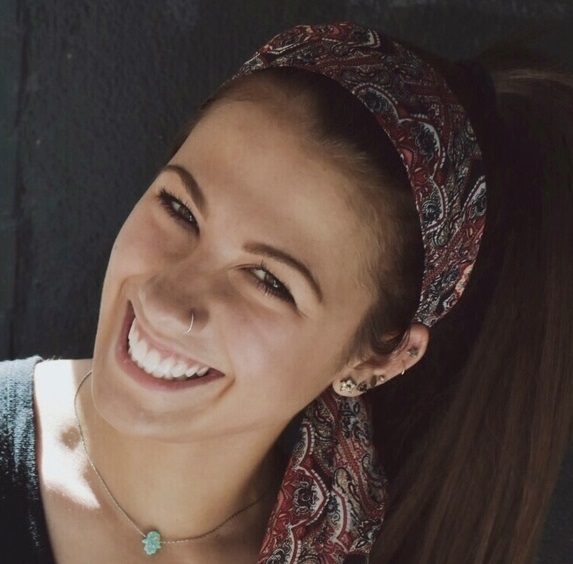 Alana Gonzales:
Alana is a Digital Content Specialist on Mower Agency's content team helping to run the Roam The Empire Instagram account. She works and lives in Syracuse, New York and has planned quite a few Empire staycations for the summer from boating on Cayuga and Skaneateles Lakes to visiting friends who've recently made Manhattan home. Feel free to send Alana an email at
agonzales@mower.com
if you have any inquiries or comments as it pertains to the Roam The Empire Instagram account or for collaborations that you have in mind.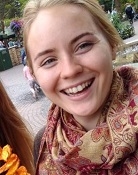 Rachele Markle:
Rachele is the Communications Coordinator for NYSTIA. She was born and raised in Oneida, New York but her love for tourism and career pursuits have led her abroad. Rachel has managed the communications and social media for nonprofit organizations in the Netherlands and a virtual festival in London and recently completed a master's in Tourism Destination Management in Edinburgh, Scotland. Rachele is currently residing in Berlin, Germany, and will return to New York State to pursue her tourism career. You can contact Rachele anytime at
rachele@nystia.org
to collaborate on RTE content, ask questions, or just say hi!