Jun 13, 2021
- Dawn Borchert of Brand Connect Innovations, LLC (aka BCI), invites DMOs, destinations, attractions, lodging facilities and other tourism industry entities to enroll their brochures in the TOURISM INFO CENTER planned for The Great New York State Fair, August 20-September 6, 2021.
BCI is partnering with Anderson's Brochure Distribution Service to host and manage the tourism info center at The Fair. Both companies and their staff have extensive travel show experience, and will ensure your literature is placed in highly visible, easily accessible kiosks that will be seen and browsed by thousands of daily visitors to the fairgrounds.
According to Dawn, there are two opportunities available. "You can enroll brochures, rack cards, and travel magazines individually, or reserve an entire stand-alone kiosk stand for you and your partners, brand it with your logo, and leave the 'heavy lifting' to us!"
Note for TPAs planning to use NYS matching funds: If needed, indicate on the form that you need to be billed after July 1st.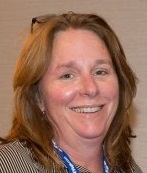 Rates start at $250 for rack cards or brochures, and $395 for oversized brochures or magazines. Branded kiosks with 24 brochure slots and flat space for up to four magazines, are $5,080 with limited availability.
For more information, contact Dawn Borchert at hello@bciatyourservice.com or (716) 380-4343.