May 4, 2020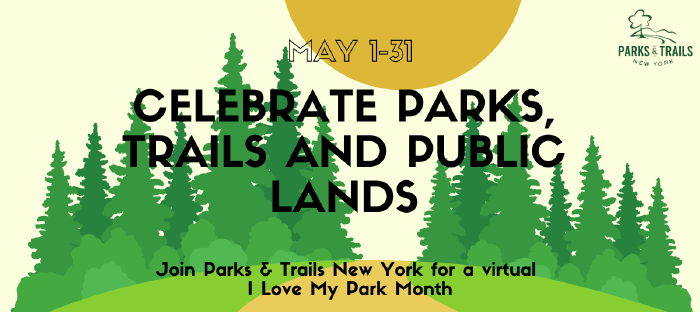 Today, May 2, has a big circle around it on my calendar, as this is the day that we would have joined together for the ninth I Love My Park Day. I Love My Park Day has always been one of my favorite days of the year. Sadly, this year, due to COVID-19 health concerns, we will not be spending the the first Saturday of May together as we have for the past eight, working to improve our treasured parks and public lands.

Thank you to all the volunteers and organizers who dedicated their time to planning and preparing for this event. Your work is what makes I Love My Park Day—one of the largest single volunteer days in the state—so special.

While we'll miss working alongside you this year, we are more excited than ever to celebrate the 10th anniversary I Love My Park Day on May 1, 2021. Mark your calendar!

In the meantime, we invite you to join us for a virtual I Love My Park Month.

Each week of May, we'll be sharing with you interesting and fun ways to celebrate and care for our beloved outdoor spaces without venturing too far from home. Plus, there will be weekly prizes!

Join us throughout the month of May as we #ShowParksLove. Keep an eye out for weekly challenges and chances to win gift cards from outdoor retailers such as LL Bean and Patagonia. Check out our website throughout the month for more information and ways to get involved.

We look forward to celebrating I Love My Park Month with you!

Robin Dropkin
Executive Director
Parks & Trails New York