Jul 30, 2021
- Journalist David Leonhardt of the New York Times has presented some positive and negative news regarding the more contagious Delta variant of the coronavirus in his new article: Good morning. Covid is more mysterious than we often admit.
In particular, the notably more contageous Delta variant is beginning to rip through the United States, increasing the new daily Covid cases per 100,000 people every day. This is undoubtedly bleak news in a time when public travel perceptions have only this summer began to shift towards the optimistic. However, the Delta wave in the United Kingdom and in India has turned out to be much milder than expected: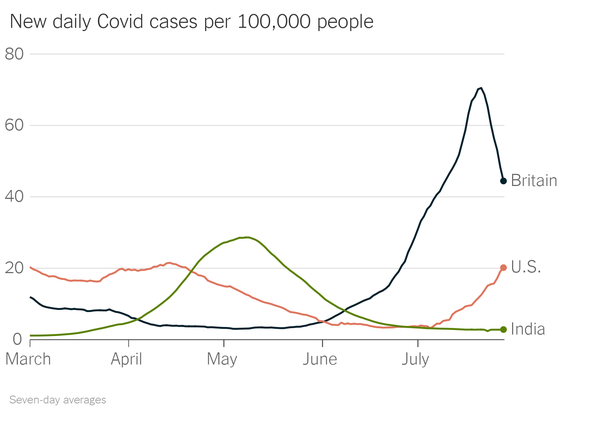 What can explain this sharp decline? Leonhardt and the experts discuss the possible answers, and how we might alter our perceptions on coronavirus going forward. You can read it in full here.