May 5, 2020
Life as a Tourism Professional During a Global Health Pandemic - Meghan Lawton, Executive Director, Cortland County CVB
(Note from Bob Provost: In Constructive Action from Experience Cortland on March 20, 2020, I wrote about how that destination had undertaken a positive role in meeting community needs at the outset of New York Pause. I asked that other destinations share their efforts with us and we've since profiled efforts from about a dozen organizations. At my request, Experience Cortland's Meghan Lawton has written a recap of the past six weeks, reviewing the development of initiatives aimed at supporting local businesses; engaging, entertaining and empowering local residents and staying in touch with home-bound tourists. Meghan took it one step further, sharing how team Cortland is celebrating National Travel & Tourism Week and planning for the future. Meghan's article provides a valuable insight into how tourism has responded to New York Pause in a manner that makes us all New York Proud.)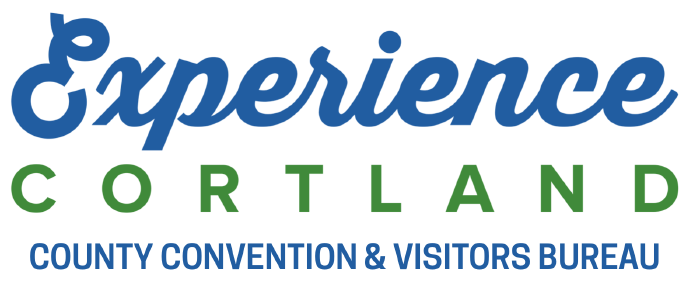 As it was for the entire tourism industry, our lives at Experience Cortland: The Cortland County CVB were turned upside down the week of March 14th. We went from planning for both the grand opening of our brand new Visitor's Center and the launch of a new multi-faceted marketing campaign to coincide with the opening, to making arrangements to close the office and work remotely in the span of five days. During the course of that week, as more and more businesses were shifted to working remotely and as we watched attractions shut, events cancel, and stay-at-home orders were discussed, my team and I wondered exactly what we were to do. How do you function as a tourism promotion agency, when there is no tourism to promote?
After allowing ourselves a solid half day to panic, as I'm sure everyone did, we immediately developed a plan to support our partners by promoting them to the population segment that could still visit: our local Cortland County community. As tourism professionals, we rarely look within our own county borders – our offices run on occupancy tax dollars, supplied by visitors who travel to our area and stay overnight in our lodging properties. Travel bans and stay-at-home orders across the state, country and the world prohibited the way of life we thrive on. Our entire reason for existence had been removed, and we needed to shift focus, and shift focus quickly.
While we decided to put all paid marketing on hold, we knew that we still wanted to remain top of mind for visitors, while also continuing to support our community and our tourism partners. We immediately made the decision to continue with our weekly e-newsletters to our subscriber list, and to continue to mail out any requested Visitor Guides. Even though the public couldn't physically be with us, we did not want them to forget about us. Our Digital Marketing Manager, Michelle Enright, then pulled together a list of ideas for items that we could use for promotion, but that would all be cognizant of physical and social distant rules and regulations. Since mid-March, we have created and promoted the following ideas/activities: Virtual Jigsaw Puzzles, Video Call Backgrounds, Coloring Pages, Distraction Photos, Crafty Social Distancing Ideas, Virtual Hike Video, and Social Distance Bingo. From the get-go we wanted to be a source of entertainment for locals and future travelers alike – we wanted the public to see our posts, read our newsletters, watch our videos, and have the opportunity to step away from the newscasts and COVID updates. And, at the same time, we were keeping our destination top of mind, as we knew that one day these individuals would be traveling again.
Two items that we immediately put into effect, and which we continue to update and push out on a weekly basis, were our list of dining options and ways that you could support local businesses. We worked with local dining establishments to develop a Cortland County Take Out dining list. The list is updated daily as restaurants change hours, add new features, etc. and we include this in our weekly e-blast to subscribers, as well as post the link weekly on our social media outlets. In addition, the very first e-newsletter we sent out to subscribers, back in mid-March, included what is in essence our current marketing campaign: Ways to Support Local. As I previously stated, our focus immediately turned inward. Our partner organizations were facing mandatory closures, everyone was uncertain about the next hour, let alone the next week, ourselves included. In pulling together the information about our restaurants, and locations that had gift cards available, and outdoor locations that were still open, our office felt that we were contributing during a time when we really didn't know how to contribute.
The previous blogs, posts, activities, etc. have seen us through the pandemic shutdowns. We continue to see good traffic on our posts, non-Cortland residents interact with the posts and have commented on their continued want to travel, and we still receive a high number of visitor guide requests each week. Additionally, our local community partners have been extremely appreciative of the support. Many of our businesses, who are currently closed, have been sharing our activity posts to allow their followers to have a moment of reprieve. As days of shutdown turned to weeks, our thoughts turned to this week specifically – National Travel + Tourism Week. Originally, we planned to open our Visitor Center this week, and had been planning daily activities at the Visitors Center to celebrate. When it became apparent that NY PAUSE would still be in effect, we radically shifted gears and in the span of two weeks we put together the "Spirit of Cortland" video series. A five-part video series, the "Spirit of Cortland" plays off of US Travel's theme for NTTW 2020: The Spirit of Tourism. Michelle and I developed five 20-minute videos, each focusing on a different theme. We recorded video interviews with community partners, worked with local musicians to provide music, and created videos which both recognize the tourism industry in Cortland County, but also recognize the spirit of Cortland County, and how the spirit of this community was not broken by the pandemic. One video will be released each weekday of NTTW across all our social media platforms, @experiencecortland. We look forward to seeing feedback from these videos, and hope that our local community and travelers alike, appreciate the series.
Looking to the future – we know travel will come back and will come back strong. We have started internally developing a plan for promotion of the area so that we are ready to promote when restrictions are lifted on travel. Until then, we have enjoyed supporting our local community, especially as we don't often get to do support on this level in our "normal" lives. It has been a heart-warming experience to see just how supportive our community is of each other, especially in a time when no one knows what is happening from one minute to the next. Lastly, I will end this article the way I have ended each of our Spirit of Cortland videos: we hope you look forward to visiting our beautiful county, hopefully in the very near future, and until that time, be safe, be kind, be Cortland County strong.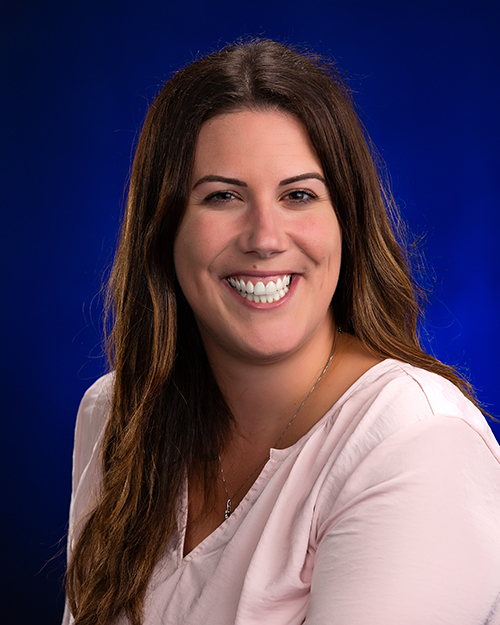 Meghan Lawton has served as Executive Director of the Cortland County Convention & Visitors Bureau since July 2018. A ten-year veteran of the NYS Tourism Industry, she was previously the VP of Tourism and the TPA for Wyoming County, NY. Born in the 1000 Islands Region, Lawton was raised in Cortland County and has relished promoting the community she grew up in. She currently resides in the Cortland County countryside with her husband Tim, and their two rambunctious four-legged children, Sgt. Peppers and Gertie, both of whom factor heavily into Lawton's Instagram feed.