Dec 31, 2019
I'm writing this note as I conclude my long tenure at Visit Rochester. This note is much less personal than I wish, but necessitated by the multitude of friends and associates with whom I need to share the news. Feel free to "pass it on".
I came to Visit Rochester in September of 1978. Today, it is important that each of you know how appreciative I am for the wonderful career Visit Rochester and the field of destination marketing has provided for me and for my family. I continue to love every part of this industry and the people in it. It has been a great run! I have worked for seven (7) CEO's. Each President has used my skills and knowledge in a most gratifying manner. At all times, I've been treated with respect and engaged in major decisions. I could have asked for no more.
In Spring of 2017, my family and I decided that if I were to pursue other ventures and adventures that had been long delayed, a plan was needed. The decision was made to conclude this portion of my career (41 years!) at the end of 2019. I do indeed have ventures ahead. My work in travel and tourism will continue-details of which will be shared at a future time.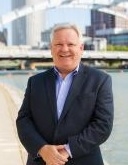 Until then, If you'd like, I welcome your connection on LinkedIn: https://www.linkedin.com/in/gregory-marshall-3911a56/ My personal e-mail address for now will be GregPM585@gmail.com. Additionally, I will be connected to Visit Rochester's full network for the next few months.
Rochester is the place of my birth and will continue to be my home. It has been wonderful work sharing this marvelous community with millions of visitors over the past many years. Indeed, it has been a privilege and a pleasure!
I want to thank each of you for the support, engagement and friendship you have shown me during the time we have known one another.

Very Happy Holiday Greetings!
Greg Marshall