Dec 2, 2019
2020 will mark the 3rd year that My Passion Media, publishers of Canadian Traveller and Explore magazines, have partnered with NYSTIA to offer members the opportunity to reach the lucrative Canadian tourism market. My Passion Media understands how important the Canadian market is to NY destinations since NY is the state most visited by Canadian tourists with approximately 5.5 million Canadian visitors annually.

In 2020, we are offering 3 distinct programs that include a mix of print, digital (online banner ads and eNewsletter ads) and Storytelling content. We know how important it is to reach both the print and online audiences so we've created a program to give NYSTIA members the opportunity to do both and maximize those marketing dollars! These programs include the Discover NY Canadians' Guide, publishing in the Spring issue of Canadian Traveller, Explore NY, publishing in the Fall issue of Explore magazine which has a focus on Outdoor Adventure and in the Winter issue of Canadian Traveller, we will include a "Winter Playgrounds" Round Up feature. Each participant is also sent a performance report at the conclusion of their campaign.
Based upon feedback from NYSTIA members, each year we add another layer to the co-op program. This year, we are offering the addition of Explore magazine AND a digital-only program for those who only want to focus their strategies on digital.
Please use the link HERE to review complete details on our 2020 Co-Op!
TESTIMONIAL: NYSTIA members seem to love our program!

"Having the ability to participate in NYSTIA's Co-op program with Canadian Traveller was a big win for the Adirondack Coast Visitors Bureau. It gave us an affordable opportunity to be featured in this sought-after Canadian publication. Without the Co-op opportunity offered by NYSTIA we would not have been able to advertise in this magazine/digital programming. And I can't forget to mention how easy it was to work with Joanne and the staff at Canadian Traveller to get us the exposure we were hoping for."
Kristy Kennedy, VP, Marketing at the Adirondack Coast Visitors Bureau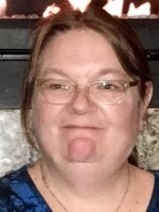 Questions? Contact:
Joanne Tichborne
Project Manager
joannet@mypassionmedia.com