Dec 16, 2020
- Tuesday, Dec. 15 9:30 PM

Majority Leader McConnell, Minority Leader Schumer, Speaker Pelosi and Republican Leader McCarthy are currently holding their second meeting of the day to negotiate the next COVID-19 relief package. Leading up to this moment, the most recently proposed iteration of the $908 billion bipartisan, bicameral package
has been split into two pieces
. The larger bill, coming in at $748 billion, is an important base for this current leadership negotiation. The bipartisan bill, as a starting point, includes key provisions for which we have advocated aggressively and would serve as an important bridge to 2021 when we will continue to work just as hard to secure additional relief and drive stimulus efforts for our industry.
Looming Government Shutdown
Negotiations are coming down to the wire: government funding
is slated to expire
at 12:00 a.m. this Saturday and 12 million people are in danger of losing unemployment benefits the day after Christmas. However, the relief package is expected to ride along with a funding package or "omnibus" and therefore if negotiations are prolonged, we may see another short term "continuing resolution" (CR) to keep the government funded a few more days.
We will continue to keep you updated on the latest developments as we learn more.
Your Continued Activation Continues To Be Critical:

We must continue to make our voices heard as Congress negotiates.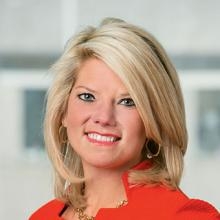 Our advocacy toolkit includes multiple resources, including action alerts to send a message or make a phone call to your members of Congress, as well as materials to engage with local media. Even if you have already done so, please email your members of Congress and post on social media. We cannot let our message get lost in these final days of negotiations. Encourage your colleagues, networks and stakeholders to do the same.
Tori Emerson Barnes
Executive Vice President
Public Affairs & Policy
U.S. Travel Association