Nov 13, 2019
NYSTIA's 2019 Co-Op advertising programs generated tens of thousands of leads, booking and sales for NYSTIA members. We will build on that success and introduce new initiatives in 2020.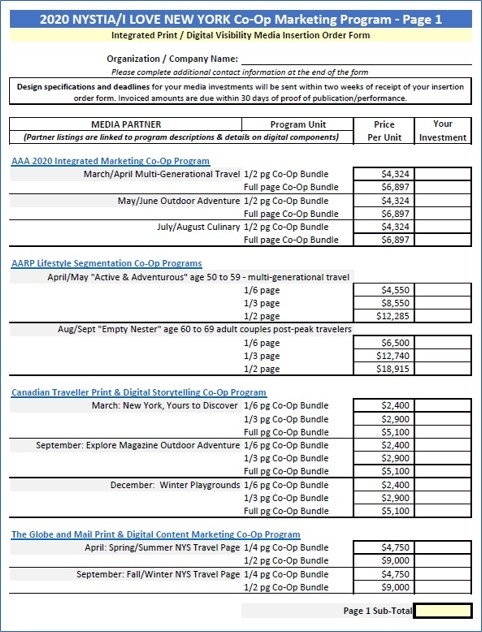 NYSTIA's 2020 Media Co-Ops are more diverse and address a broader scope of engagement than ever before. In 2019 many of our media partners packaged print and digital components in order to maximize audience and optimize impact for your destinations. This 'bundling' of print and digital resonated with our members and you will see more opportunities like this in among the 2020 Media Advertising & Visibility Co-Op Programs. Links are also available using the hyperlink headings on the 2020 reservation form HERE.
The technologies and techniques of best practice Destination Marketing & Management are changing rapidly and NYSTIA Co-Op programs are evolving and expanding to meet our members' needs in a dynamic and challenging marketplace. New for 2020, NYSTIA is making available programs and initiatives that address digital infrastructure, market intelligence, destination management, professional development and group travel to name a few. These Co-Ops are introduced on a new Co-Op page, 2020 Destination Marketing & Management Co-Op Initiatives. If these new Co-Ops are of interest to you, please contact me (bob@nystia.org), Christine Hoffer (christine@nystia.org) or the Co-Op contact directly.
Many of you have already begun to make plans to participate in NYSTIA's 2020 Consumer Travel Show Co-Op. If you haven't already done so, I invite you to take a look and see which markets and shows match your destination objectives.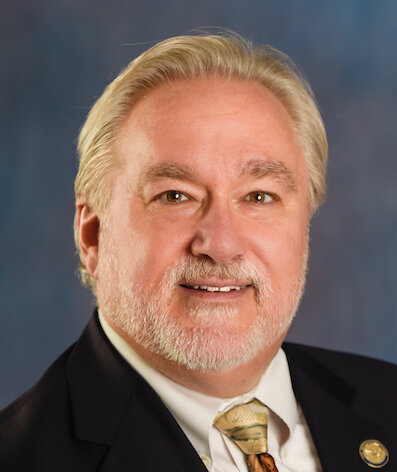 Thank you all in advance for your interest and participation in the 2020 Media Co-Op marketing programs. I look forward to partnering with you in 2020!
Regards,
Bob Provost