Oct 22, 2020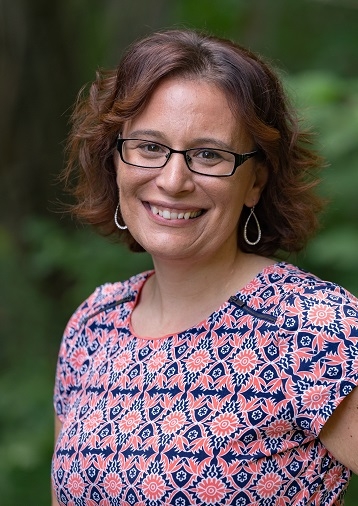 - Kristy Kennedy is the Vice President of Marketing and Business Development for the the Adirondack Coast Visitors Bureau, a division of the NORTH COUNTRY CHAMBER OF COMMERCE. The chamber serves Clinton, Essex, Franklin, Hamilton and northern Warren Counties in New York State and parts of southern Quebec. With more than 3,200 members, it is the largest business and economic development alliance in northern New York and one of the five largest chambers in New York State.

Kristy's job is challenging - Clinton County has such a robust array of consumer experiences to offer! "As the name 'Adirondack Coast' implies, we have world class water-oriented experiences - wind surfing, fishing, boating, swimming, scuba and more! " she notes. "But there are also wineries, orchards, distilleries, natural wonders like the Ausable Chasm and historic sites like Fort Ticonderoga. Lake Champlain is consistently rated in the top 10 bass fishing locations in the United States and we're also rated one of the six top destinations for bird watching in America."

"As the TPA for Clinton County I develop and implement a yearly strategic tourism marketing plan, steering co-operative efforts with I Love New York, NYSTIA, and the Adirondack Regional Tourism Council." states Kristy. "We are constantly looking for new and creative ways to reach leisure travelers, groups, motorcoach tours and to recruit events to our region. I also create ad campaigns, messaging, collateral and online communications specific to travel, meetings and events."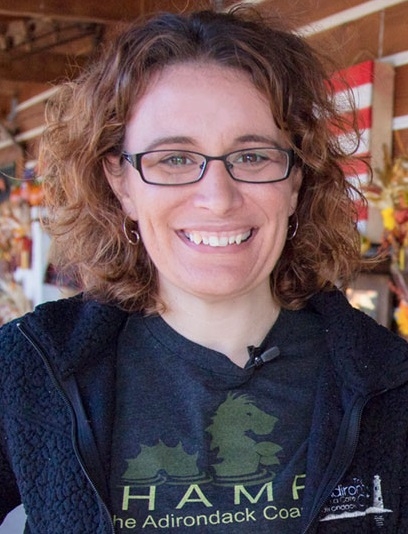 As for life outside the workplace, Kristy laughs, "Oh, this is the fun stuff; I am a self-proclaimed crazy cat lady with three fur kids. I enjoy paddling and hiking in the summer and fall - oh and drinking a local microbrew or two! I do believe I am a beer snob. I am a bit of a workout junkie, even completed a Spartan recently."
Kristy is actively engaged in community and civic organizations, including: Downtown Revitalization Initiative Planning Committee (DRI) – Plattsburgh * William H Miner Institute (Board Member) * CVPH Foundation (Board Member) * Adirondack Regional Tourism Council (Board Member) * NCREDC (Tourism Work Group)
Reach Kristy at kristyk@northcountrychamber.com