Jul 7, 2020
A while back we set out to imagine a new positioning statement for Madison County Tourism. We gathered input from stakeholders, did some research and a lot of thinking. And we found that our opportunities for outdoors adventure along with our history set us apart.
All we needed to do was find a way to package them together.
We realized that the county's assets found in nature are part of our history. Chittenango Falls was carved by glaciers more than 12,500 years ago, for instance. And our history—from Antiques to Oz—tells the story of who we are as a community, and of the values that are inherently in our nature.
Waterfalls, the spirit of freedom in Peterboro, hiking and biking trails, the pride of champions in Canastota, lakes and canals, the storied academia found in our three college towns, and so on. Our assets and our values are, no matter how you define the phrase, in our nature.
And there it is. Madison County, it's In Our Nature.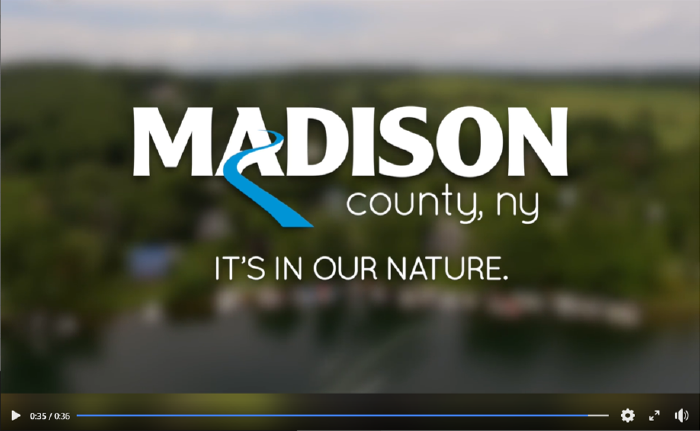 To help launch this message, we freshened up our logo and put together a
video
to inspire people to visit when they're ready to travel. We'll launch other videos in the coming weeks and months, with each subsequent video's call to action growing stronger.
As we say in the video, "Madison County is a place of lasting beauty, carved by time and tradition." It's our hope that all our videos communicate this message and encourage consumers to visit and create their own story—in their own time.
If you'd like to discuss our process, ask a question or just provide some feedback, please reach out to me at scott@madisontourism.com.

Scott Flaherty
Executive Director
Madison County Tourism
scott@madisontourism.com