Mar 5, 2021
The past year was an enormous challenge without a doubt. Challenges in operating your site or destination, challenges in keeping visitors safe, challenges in getting and keeping your visitors coming and enjoying what you have to offer, and perhaps one of the biggest challenges – how did you market yourself and manage initiatives in an efficient and productive manner during a pandemic?
Year after year, I am inspired and impressed by the way the NY State Tourism sites and destinations promote our beautiful state, the infinite places to go and experience the food, the culture the history and more. This year, however, I've been blown away by the resiliency of your spirit and the approach you took to continue, to create and to innovate ways to keep tourism alive and well all over the state. How scary was it just a year ago? Pretty scary, but not to you.
You all tackled it with amazing ideas, changing the way you welcomed visitors, made the necessary changes to a challenge we haven't had to deal with in the past. We all witnessed impressive resiliency and bravery among our peers in the industry and it should be celebrated!

As a member of the NYSTIA Tourism Excellence Awards committee, I am asking you to please consider nominating a fellow DMO or NYS Tourism partner for their leadership accomplishments or to recognize an organization through the many tourism award categories that the NYSTIA Tourism Excellence Awards offer (many of which now relate in the year of COVID).
These awards are so inspiring and provide a validation to the great efforts you all put into your work. Sometimes we all get so involved in a marketing project or community initiative that we forget to take a step back and appreciate the accomplishments we've made. Let's take a step back and recognize our colleagues across this great state on the work well done in our industry.
Start Your Nomination(s) Today - Helpful Links: Awards Overview * Awards FAQs * Awards Categories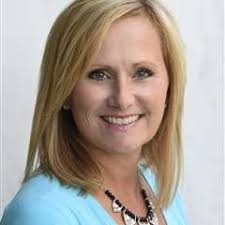 Thank you!
Bridget Cerrone
Senior Account Manager
Advance Media NY/NYup.com