Aug 12, 2020
Thursday, August 20, at 2:00 PM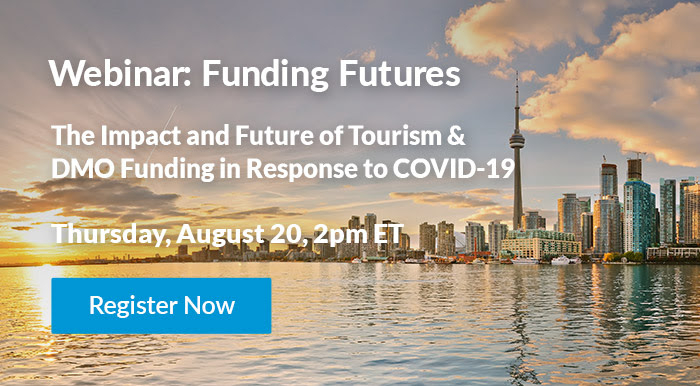 Join us on Thursday, August 20, at 2:00 PM ET, to hear the findings and recommendations from "Funding Futures," a major study of the recovery and future of tourism and DMO funding models coming out of the COVID-19 crisis. The project analyzed 115 North American cities, all 50 U.S. states and 10 Canadian provinces to summarize the current situation, the impact of the COVID-19 crisis and the outlook for recovery. It also introduces and explores 10 alternative options for tourism and DMO funding to be "built back better" for more balanced, resilient and sustainable funding.

As part of U.S. Travel Association's ESTO Webinar Series, join John Lambeth of Civitas Advisors, Chris Adams of Miles Partnership and Adam Sacks of Tourism Economics along with two of the study's participating DMOs for this essential update on your destination's funding future and to get access to the free industry report.



With support from U.S. Travel Association Destinations Council, Destination Marketing Association of Canada and Destination Analysts, and assistance from Destinations International.