Dec 13, 2021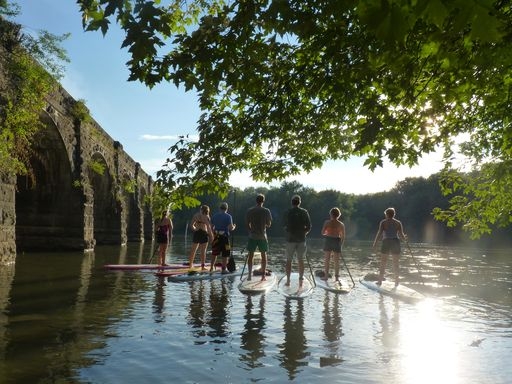 - Cayuga County Tourism Office in partnership with Wayne County Tourism has created a new app: "Treasures Along the Erie Canal"! Discover 200 years of history interlocking with nature like you never have before. The legendary Erie Canal can be explored in the rural countryside canal towns and villages using the app, in a whole new way.
Come experience, ­people, places, nature, and culture of the Erie Canal Corridor. Discover miles of trails, aqueducts, locks, murals, museums, parks, restaurants, and shops. Enjoy small-town charm and hospitality like no other.
Bike, hike, boat, paddle or drive the 60-mile section of the Erie Canalway Trail from Macedon, NY to Camillus, NY. This self-guided 60-mile tour can be enjoyed all at once or broken up into multiple days.
The app is free and available at the Apple or Google App Store.
For more information on the Erie Canal, places to see and sites to explore check out www.TourCayuga.com and www.WayneCountyTourism.com to learn more and plan your trip.