Mar 17, 2022
U.S. Travel President & CEO to be Honored With Named Scholarship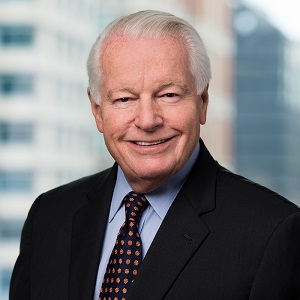 Roger Dow will address the New York State Tourism Conference in White Plains, Westchester County on Wednesday, April 20, 2022. Since January 2005, Dow has guided U.S. Travel and the broader industry through periods of remarkable growth—marked by 10 consecutive years of expansion from 2009 to 2019. He has also helped it successfully navigate tremendous challenges—most recently, bringing the travel industry together during the Covid-19 pandemic. Dow is credited with leading the legislation that created Brand USA, the nation's destination marketing organization, and developing policies and programs that enabled domestic and international inbound travel to thrive by ensuring an understanding of travel and tourism as a linchpin of the American economy.
"We're fortunate to convene a conference on transformational tourism stewardship with a keynote speaker who is the walking embodiment of the concept," observed Bob Provost, President & CEO or the New York State Tourism Industry Association (NYSTIA). "Roger Dow's leadership of our industry has demonstrated the power of visionary leadership. He has reshaped the narrative of our industry, instilled unity of voice and purpose and rolled out programs that provided a pathway to responsible growth and progress across the country."
"Roger Dow's leadership has significantly reshaped the landscape of the United States travel industry and favorably impacted businesses and destinations large and small across New York State," states NYSTIA Board Chair Dana Krueger. "We are thrilled to have the opportunity to acknowledge his legacy."

Dow has announced his plans to retire after 17 years leading the U.S. Travel Association in July of 2022. The New York State Tourism Industry Association will honor his extraordinary leadership and service to the travel and tourism industry through the establishment of a Roger Dow student scholarship (formal name to be determined) that would fund a paid student internship awarded annually to a New York resident engaged in relevant studies at a New York State college or university.