Nov 1, 2021
- Last week, on the 196th anniversary of Gov. DeWitt Clinton's opening of the Erie Canal, several Canal and NYPA employees joined with Andy Kitzmann of the Erie Canalway National Heritage Corridor, Jennifer Dunning from Governor Hochul's office, Mo Sumbundu from Empire State Development, and seasoned boat builders at the Buffalo Maritime Center as volunteer "Apprentices for a Day" for the ongoing Seneca Chief replica construction project.
Taking place just steps from where then-Gov. DeWitt Clinton began his 1825 "Wedding of the Waters" journey from Buffalo to New York Harbor, the event saw team members split into groups, working with power tools, hammers, and drills to undertake the woodworking that will eventually bring Clinton's Seneca Chief to life. The Canal Corporation has previously provided a pair of CFA grants ($270,000) toward the project, which is scheduled for completion in 2023.
"One group used the session to help mount a frame onto the keel of the Erie Canal Boat," explained Brian Trzeciak, executive director of the Buffalo Maritime Center. "Another group planed a 20-foot-long plank of cypress which will become part of the garboard plank on the boat. And the last group processed live-edge 4-inch-thick white oak timbers weighing 100 pounds, and they used patterns to outline pieces of a frame which participants then cut using a circular saw and a band saw."
All the work completed at the Longshed event will go toward the completion of the Seneca Chief. When ready, the boat will travel across the Erie Canal in 2025 in observance of the canal's bicentennial.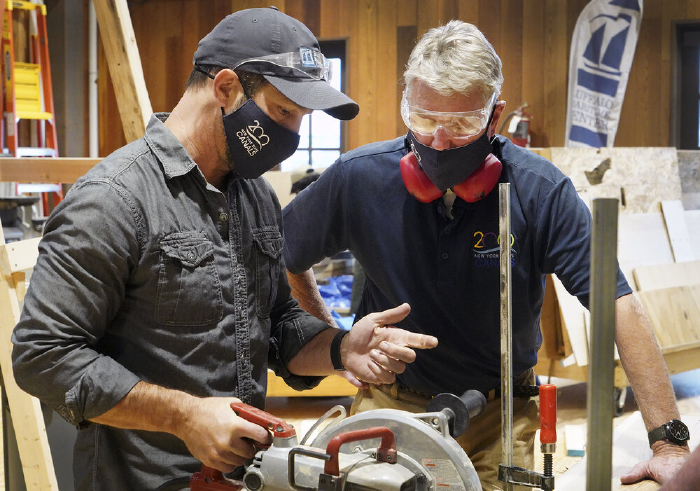 "We were thrilled to join with our colleagues and friends to help the Buffalo Maritime Center on such a historic and meaningful project, as New York prepares to make history again, said Canals Director Brian U. Stratton. "The Erie Canal is a New York treasure, and our entire nation will join in the celebration when America's most iconic waterway marks its 200th birthday in 2025."
With less than four years to go, the Longshed team has their work cut out for them. But, if this event is any indication, it will be smooth sailing.

"Participants from the Canal Corporation, NYPA, and ECNHC jumped right into the construction," Trzeciak said, "and even though they may not have had experience building a 73-foot-long boat prior to entering the Longshed, by the time the session was over, these folks left as members of our crew having literally built a piece of history."
This session was a pilot program that the BMC staff will begin implementing to bring in more volunteers in the future.
Check out their video below: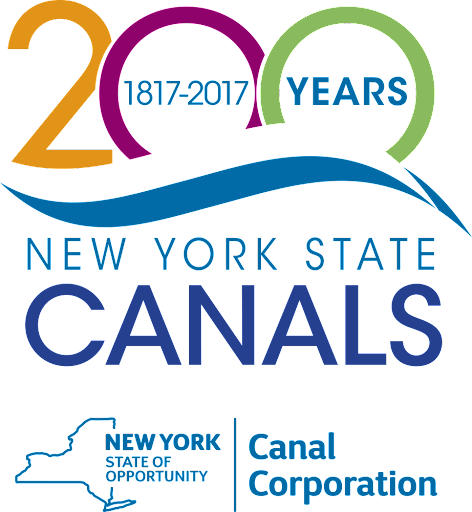 All photos in this article are credited to New York Power Authority/Canal Corporation.
You can read their forthcoming Water Ways article here.