Jan 3, 2022
According to Winston Churchill, "To improve is to change; to be perfect is to change often." Well, we must be near perfection, my NYS tourism family, because 2021 brought about many challenges, which forced us to change... over and over! And we are stronger for it! The NYSTIA Board of Directors, staff and committees have been diligently working to embrace these changes, commit to excellence, help our members succeed and celebrate their success!
Your NYSTIA membership means something! The benefits of your 2021 membership included:

A highly successful virtual conference in April
The first ever live stream of the Tourism Excellence Awards in May
Of course, our Annual Meeting in Chautauqua that set records on every level and included an appearance by Governor Hochul.
Our weekly update newsletter continues to provide us with great member engagement! Our average open rate of 46% for 2021 is nearly three times the industry average.
We also had success with the variety of co-op programs including lead-generation content marketing with AARP and virtual travel shows with the Travel Guide Group; targeting outdoor recreation and the RV market with ROVA;, and have set records for participation with our Mobile location intelligence initiative with Rove - approximately 50 counties and eight regions are participating.
We should also note as a transition from 2021 to 2022, the successful submission of a Market NY grant with total value of $534,000! This news, received during our virtual holiday mixer, will strongly impact our programming and membership support during calendar year 2022. Woo hoo!
As I am composing this message, we are opening submissions for the 2022 Tourism Excellence Awards, and opening registration for the 2022 New York State Tourism Conference at the Sonesta White Plains Hotel in Westchester, NY.
Poet laureate, Amanda Gorman, recently released her New Year's poem entitled, New Day's Lyric.
She ends with the lines:
"For wherever we come together,
We will forever overcome."
I read this and think – this is us.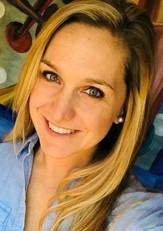 We expect 2022 to be a year of great challenges and achievements. We are excited to continue working with our members for the advancement of New York State's Tourism Industry! We are not only NY Strong, we are NY TOURISM Strong. Watch out 2022 – here we come!
With gratitude for your continued support of NYSTIA and partnership in what we do,
Dana L. Krueger,
NYSTIA Board Chair
Director of Fun, DanaEvents