Mar 16, 2022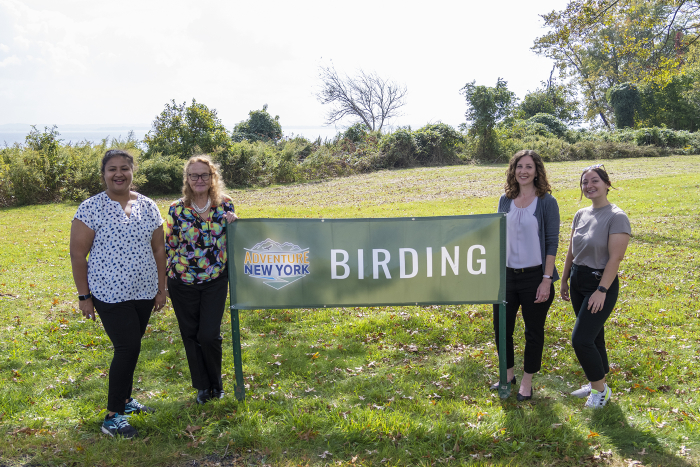 Please welcome the team at New York State Department of Environmental Conservation (NYSDEC) Adventure NY Group to the NYSTIA community! The team includes Laurel Remus, Kayla Baker, and Taylor Johnson and is led by Laura DiBetta, DEC's first Director of Outdoor Recreation.
Adventure NY is an all-woman office that aims to enhance access to outdoor recreation and promote an inclusive recreation experience for all. The team works across DEC divisions and with partner agencies to better promote the wealth of opportunities for the public to get outdoors, leading the implementation of new initiatives such as the First Time Camper Program, Outdoors Day, I Bird NY, the Catskills Fire Tower Five Challenge, and the newest initiative a statewide NYS Birding trail. In 2020, they developed the #AdventureAtHome series to encourage New Yorkers to continue to connect with nature and the outdoors during the COVID-19 pandemic. With New York State's vast outdoor recreation opportunities, the group's work has many important intersections within the tourism industry.
You may have seen Laurel and several NYSDEC members at various NYSTIA events in the past as attendees and speakers. They have also participated alongside Empire State Development and NYSTIA at events such as the NYC travel show, and Laura DiBetta spoke at the conference held in Schenectady.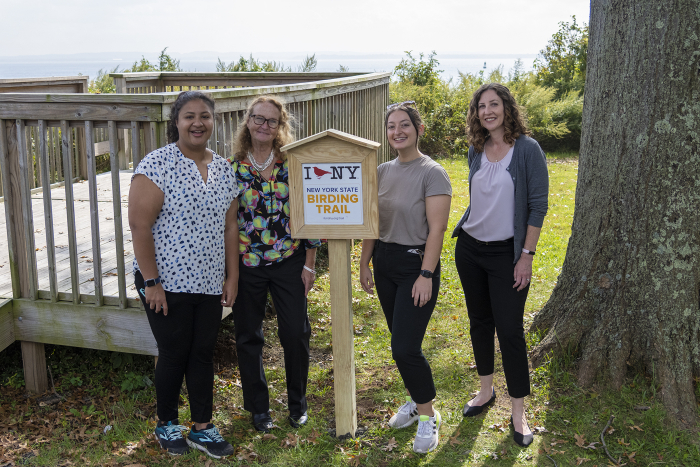 Laura DiBetta joined DEC in 2017 and has a B.A. in Public Affairs and Graduate Certificate in Urban Policy, both from the University at Albany. Prior to joining DEC, Laura spent 20 years in the nonprofit sector working for state and national environmental organizations. She leads the team and has become a new birder over the work on the Birding Trail.
Laurel Remus has been with DEC for 39 years and holds a B.S. in Environmental Science and Forestry from SUNY ESF as well as an MBA. She worked as a forester in the Finger Lakes and New York City and was the division director for Public Affairs and Education. Laurel loves all things outdoors being a lifelong camper, boater, and wildlife watcher.
Kayla Baker has a B.A. in Political Science and International Studies from Niagara University and M.P.A. from SUNY Buffalo State College. She joined the team in 2017 and is the program's Public Participation Specialist managing communications and outreach related to Adventure NY. In her spare time, you can find her at CrossFit, running, or crocheting.
Taylor Johnson is a former AmeriCorps VISTA with a B.A in Political Science and Environmental Studies from SUNY Geneseo and an MPA from SUNY Buffalo State. An Excelsior Fellow, Taylor is working to expand Adventure NY's diversity and inclusion efforts. Outside of the office, she enjoys hiking and rowing.
The Adventure NY group also works closely with other outreach groups involved in outdoor recreation such as the Society of outdoor recreation professionals, the Association of Conservation Information, and the Wildlife Viewing & Nature Tourism Academy, an arm of the Association of Fish & Wildlife Agencies.
Welcome to NYSTIA, Laurel, Kayla, Taylor and Laura!
Contact Laurel with your needs or questions: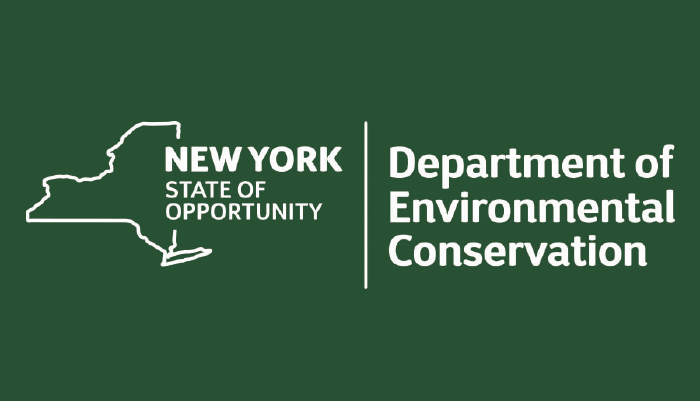 Laurel Remus
Special Assistant to the Commissioner
O: 5184028051 M: 5184611454

email: laurel.remus@dec.ny.gov