Dec 7, 2021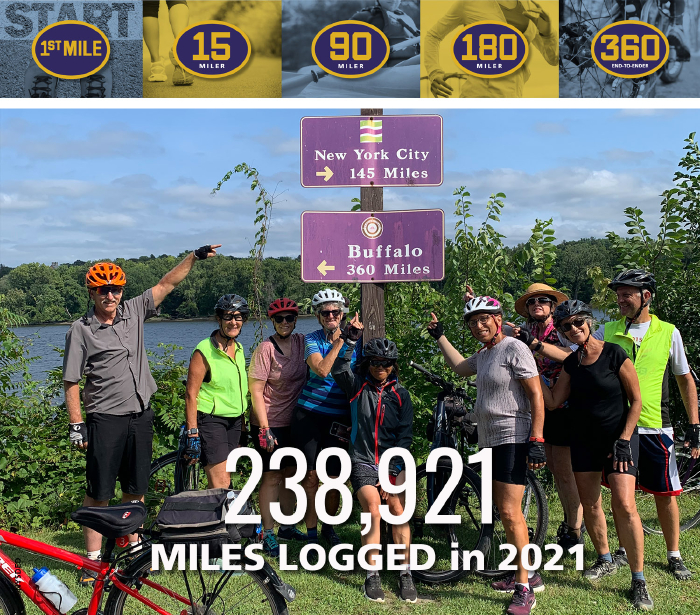 - Thanks to widespread promotional support, 1,130 individuals, 297 teams, and 28 organizations participated, and finishers logged 238,921 miles for this year's Canalway Challenge!
Please see the attached PDF for full results and a look behind the numbers for inspiring quotes about what people liked best about the Canalway Challenge.
We're excited to see momentum build as together we solidify New York's canal corridor as a prime destination for world-class recreational experiences. Many organizations and individuals pulling together have been key to the completion of the Empire State Trail, successful tourism marketing, canal-related events and tours, and outstanding hospitality for visitors to the Erie Canalway. Let's keep it up!
The Canalway Challenge will be back in 2022. Don't hesitate to reach out to stay in touch or to share your ideas or feedback. Thank you for your support!

Best regards,
Jean Mackay
Director of Communications & Outreach
Erie Canalway National Heritage Corridor