Jan 20, 2022
Event registration now open for
Canal Clean Sweep 2022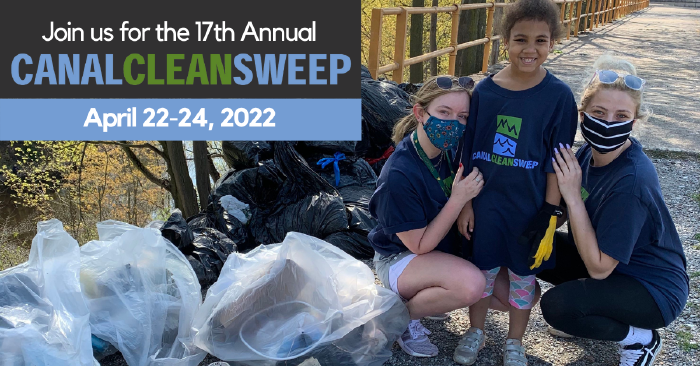 Parks & Trails New York, in partnership with the NYS Canal Corporation, is organizing the 17th annual Canal Clean Sweep April 22-24 in celebration of Earth Day and Celebrate Trails Day, and we need your help!
How it works:
Get a group together: This could be a group of friends or family, your workplace, a non-profit, a scout group, or a community organization!

Don't want to host your own clean-up event? Save the date and check back later in the spring to register as a volunteer for a public event using our Event Finder Map on our website

Choose a date: Most events will occur on Earth Day weekend, April 22-24. However, feel free to pick another day if it works better for you and your group.
Choose a location: Check the Event Finder Map to make sure your desired location is available.
Register your clean-up event: Use this form to register your Canal Clean Sweep event, indicating your clean-up location, how many volunteers you expect, and what t-shirt sizes you'll need.
After you register a Canal Clean Sweep event, we'll provide you with the information and materials (including promotional tools, T-shirts, trash bags, and other goodies!) to ensure a successful day of spring cleaning.
Register a Clean Up Event: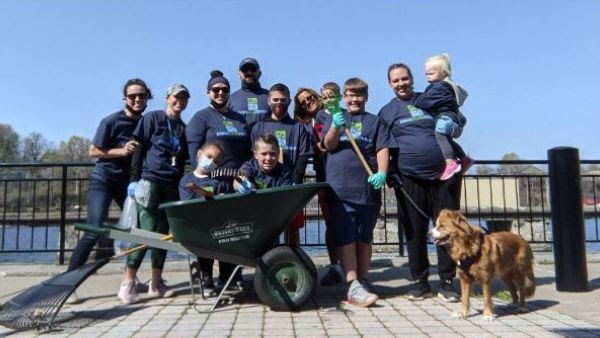 Last year, more than a hundred communities, not-for-profit organizations, civic groups, businesses, and social clubs took part in 120 cleanup and beautification events along the Canal System and the Canalway Trail. This year, we anticipate that Clean Sweep will be bigger and better than ever!
Help the Canalway Trail get ready for spring by organizing a clean-up activity in your community. Some examples of Canal Clean Sweep events include:
Pick up litter and brush on lock grounds
Remove debris from a local Canal park
Prepare a section of Canalway Trail for the thousands of visitors that arrive each year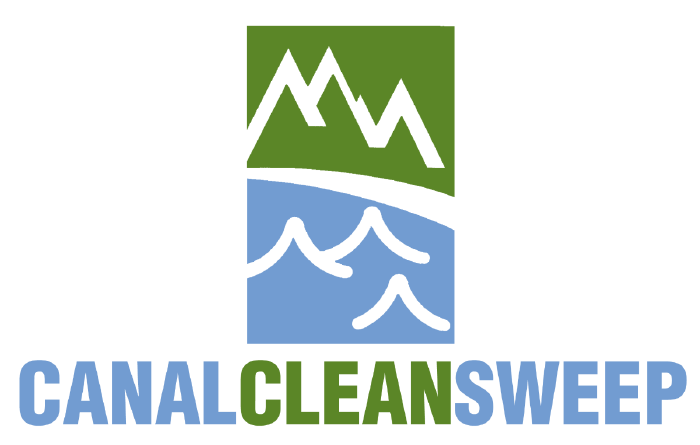 More information about Canal Clean Sweep

Please don't hesitate to contact us with any questions or issues you encounter in planning your Clean Sweep event by emailing Erica Schneider at canalsweep@ptny.org.