Jun 3, 2019
Meet Vanessa Kosloski, new Director of Business Development for Madden Media. "Vanessa comes with over 10 years of hospitality experience." states Ronda Thiem, SVP of Business Development for Madden Media. "She is ready to be your dedicated partner when it comes to Digital Marketing." In addition to extensive tourism and travel experience, Vanessa is an expert at developing relationships and has developed sponsorship packages for the largest outdoor holiday market in North America, the Christkindlmarket. She also spends a portion of her time volunteering and is the Fundraising Director for the Junior League of Chicago. Vanessa received her B.A. From Rhodes College in Memphis, TN and her M.A. From Old Dominion University in Norfolk, VA.
Madden Media is excited to offer a complete digital platform with three NYSTIA coops for partners. Focusing on the exciting digital arena, Madden targets the most visible aspects with Prospecting Display Ads. These ads will specifically target and re-target travelers that are interested in visiting your destination or attraction. Search Engine Marketing is key to any digital campaign and with Madden's 14 Google - Certified Digital Marketers, we will make sure that we are reaching the most relevant travelers for you, which will show an increase in not only in the digital framework, but also in your ROI. Finally, Madden offer's SoFi Video and Production tailored specifically for your destination. These 15, 30, and/or 60 second videos will intrigue consumers and make them develop and emotional attachment which will lead to more travelers. These are professionally produced videos with authentic photos and videos that will be uploaded to social and media and then be owned by you!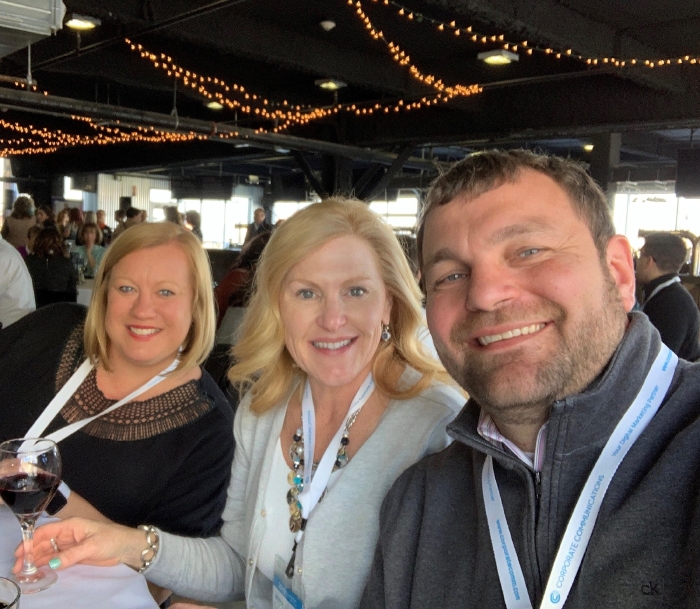 The best part of these Madden Co-Ops are that you can mix and match at different levels to fit every budget at every destination for a complete package!!
"You may have met the Madden Media team at the NYSTIA spring conference," says Vanessa. "I enjoyed meeting so many new friends and future marketing partners. I look forward to speaking to you personally soon."
Vanessa Kosloski
Director of Business Development
vkosloski@maddenmedia.com
Photo: Vanessa, Ronda and Madden Media CEO Dan Janes at the New York State Tourism Conference.