Dec 27, 2021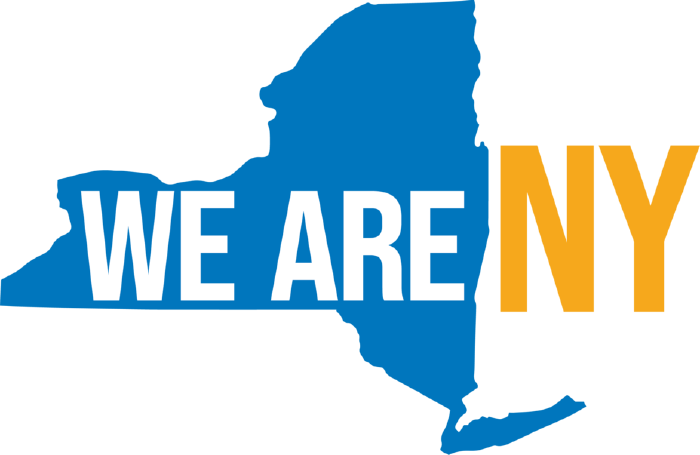 - The winter surge is here, and my team and I are taking action. We have a plan to make vaccines, boosters and testing more widely available so we can get through this.
This week, I spoke with President Biden about actions to assist New York in our fight against the surge. I'm grateful that he is responding to our requests for additional personnel to support our hospitals and health systems, including the deployment of 30 ambulances with staff to Upstate areas; new mass testing sites, including the first one to be operational in New York City before Christmas; and rapid tests sent directly to Americans in their homes. This is real leadership.
I know we've all been through so much these past 21 months, but we must keep fighting back. We cannot give in to pandemic fatigue. We are New Yorkers. We're resilient. We can and we will get through this surge.
Keep yourself and your loved ones safe. Now more than ever, it's critical to get your vaccine, get your second dose, and get your booster as soon as you can. And continue using the other tools we know work: Wear your mask, keep washing your hands, and get tested.
Let's spread joy, not COVID this holiday season.
UPDATES IN OUR FIGHT AGAINST COVID
37 MILLION TESTS COMING TO NEW YORK. Many New Yorkers are doing the right thing by getting tested ahead of the holidays, and we're making sure the state has the supply to allow everyone to get tested. New York has ordered a total of 37 million free take-home tests so that everyone who wants a test can get one. Find a testing site near you and get tested.
$65 MILLION FOR LOCAL GOVERNMENTS. We're putting $65 million on the table to support local governments and help them combat rising cases, expand vaccine & booster efforts, increase testing, and enforce our temporary mask-or-vaccine requirement. Learn more about this effort.
PCR TESTING COMING TO NYC SUBWAY STATIONS. Starting Monday, December 27, testing will be available at MTA pop-up vaccination sites at Times Square-42nd St and Grand Central Terminal. This marks the first time state-funded COVID PCR testing will be available at subway stations in New York City.
THE LATEST ON THE NUMBERS
THIS WEEK'S COVID TRENDS. As of December 21, 2021, 4,452 New Yorkers are hospitalized with COVID-19. Our 7-day percentage positivity average is 8.58%, which is up from 4.83% last week. There were 115.69 cases per 100K statewide.
Per the CDC as of December 21, 2021, 94.8% of adult New Yorkers have received at least one vaccine dose. So far, 32,693,260 total vaccine doses have been administered, and 144,541 doses have been administered over the past 24 hours.
Photo of the Day: On Monday, I toured a state-run vaccination site in Johnson City and thanked our health care workers (Photo by Mike Groll)
Every week, we're answering some commonly asked questions about COVID-19 and vaccinations. You can submit a question for a chance to get your question answered in next week's newsletter. Submit your question here.
QUESTION: If someone had Covid-19 and continually tests for antibodies do they need to get the vaccine? (Cynthia R., Bronx County)
ANSWER: Yes. The CDC recommends that you get vaccinated even if you have already had COVID-19 because you can catch it more than once. While you may have some short-term antibody protection after recovering, we don't know how long that protection will last.
Before you gather with your loved ones this holiday, there's still time to protect yourself and the most vulnerable people at your dinner table. Get vaccinated. If you're already vaccinated, get your booster. Wear a mask. And get tested. Let's have a safe and healthy holiday season, New York.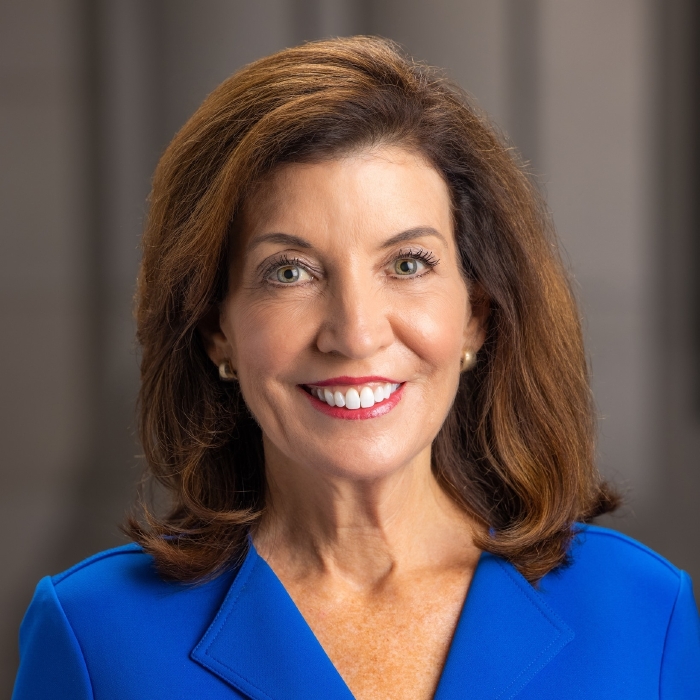 Ever Upward,
Governor Kathy Hochul