May 20, 2020
In mid-March we got the news.

COVID-19 had arrived in New York state, and we were sent home to continue our work remotely.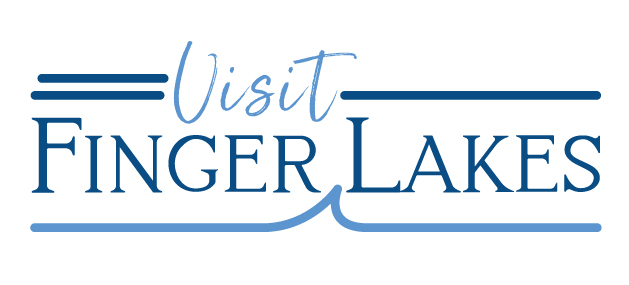 Our team at Finger Lakes Visitors Connection, the official tourism promotion agency for Ontario County, had been knee-deep in a rebranding effort that was built on lakeside luxury. We were finalizing logos, taglines, messaging and had started work on a brand-new website to complement our efforts. We were excited for the summer and looked forward to two new luxury properties opening on Canandaigua Lake. The future was bright!
But then, like all of you have experienced, things changed. "Pivot" became a regular word in our vocabulary.
Our relationship with Ontario County Administrators, our Board of Supervisors and our county Economic Development office was strong, and they soon pulled us into the mix to craft a plan on how to help our tourism industry.
The first thing we did was create a survey to gauge where sentiment of our tourism industry. What were the total number of jobs lost, what was the predicted economic loss, what were their needs, how could we be a support? Had they let staff go? What type of marketing were they doing? We received our highest survey response ever and started formulating a plan.
As we compiled survey results, we also pivoted our marketing efforts.
We supported County Administrator Brian Young and Ontario County by curating videos from local school districts. The inspirational videos showed teachers, coaches and students touting the need for social distancing as well as offering uplifting messages for their students and friends. The videos were posted on the Ontario County, Ontario County Public Health, and the Visitors Connection's social media pages.
We also produced an online blog, "Your Growing Guide of Things to Do During Physical Distancing." The guide highlighted opportunities to spend quality time at home with family that you don't usually have. The blog was published on the Ontario County, Ontario County Public Health, and the Visitors Connection's social media pages. It was also available in Spanish.
In addition, we curated a list of Ontario County restaurants offering takeout, curbside pick-up or delivery at VisitFingerLakes.com/FLXtogo. The page quickly became one of our highest viewed pages. Virtual Adventures from Your Living Room," a curated list of many Ontario County attractions and adventures to enjoy right from your living room, was also highlighted there.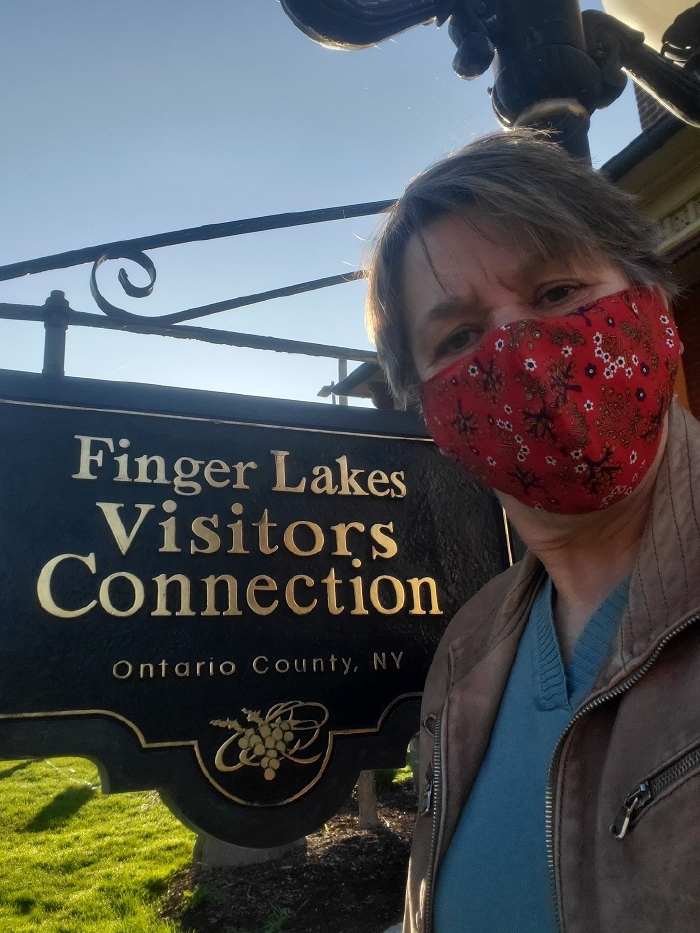 The next thing we did was hold nearly 20 Industry Zoom calls. We segmented our industry and invited each group to talk candidly with us about their struggles. Segments included B&Bs, hoteliers, restaurateurs, craft beverage producers, attractions and more. They shared their fears and their hopes – we listened and vowed to do whatever we could to help. We compiled those sentiments, and then presented them back to our Industry in one final zoom call where everyone was invited. We knew if our industry felt others were in the same boat as them, and that they were not alone, we could pull together our industry as one.
When National Travel & Tourism (NTTW) week came upon us, we knew it would be like nothing we'd seen before. Since in-person rallies and events that have been hallmarks of NTTW in years past were not an option this year, we honored the Ontario County tourism family virtually.
We took a tip from our friends in Oneida County and pulled together a slide show of our tourism industry friends doing everyday things in the "new normal." They sent us pictures of themselves hiking with their families, exploring the outdoors, and trying to adjust to this strange new routine. We posted the slideshow on the first day of NTTW, along with posts every day after that, thanking the industry for their ability to pivot and reestablish their businesses. On Thursday, we celebrated our monthly "Tourism Thursday" virtually. For the past year we had been inviting industry friends to a fun location to mix, mingle and have fun. We regrouped and held one of most successful Tourism Thursdays yet – virtually!
Later in the week, we launched an FLX Flavor Spotify List – the Ultimate Finger Lakes Playlist, curated from Facebook followers, highlighting their favorite Finger Lakes vacation tunes.
Our next step was to create our Rapid, Response, Recovery Team. From the industry segment calls, we found industry warriors! These were the people who stood up as leaders and wanted to work with us to come out of the pandemic stronger than ever. Over 150 thought leaders from 6 counties (Wayne County, Yates County Chamber, Livingston County Chamber, Cayuga County Office of Tourism), along with business representatives of Monroe, Seneca, and Schuyler and local town and city officials, joined us as we crafted a Digital Recovery Toolkit. We created this Industry Resource Center on our webpage to aggregate, curate, interpret and simplify all the advisements coming from NYS. We included templates for a safe reopening, connection to NY Forward, produced a help sheet/idea sheet, posted employer obligations, documents on customer perceptions, and specific sector and subsectors of information. It was meant to be an "idea bank of creative solutions to meet requirements to reopen." It answers questions like "where do I get this…" or "how do I clean XYZ?" In other words, "How are other gyms/hotels/restaurants doing it?"
Meanwhile, back at the ranch, we pivoted once again and redefined our website. We knew our site was getting more eyeballs than ever, so we wanted to make sure it was a resource for those who needed it. We revamped our homepage "buckets" and updated our curbside options to include retail. We kept a focus on our virtual adventures and added an FLX Activity Guide. The guide is a growing piece that reminds folks to get out and have fun (socially distant, of course) and explore all Ontario County has to offer. Plus, you'll have FUN doing it!
We know we still have a long way to go, but the Ontario County tourism industry is strong and resilient. They've worked diligently to find create ways to serve the public, they've banded together, and they have been open to new ideas and new normals. We are proud of our industry, our county officials and the locals who have been patiently waiting for our industry to reopen. We are so proud to call Ontario County home.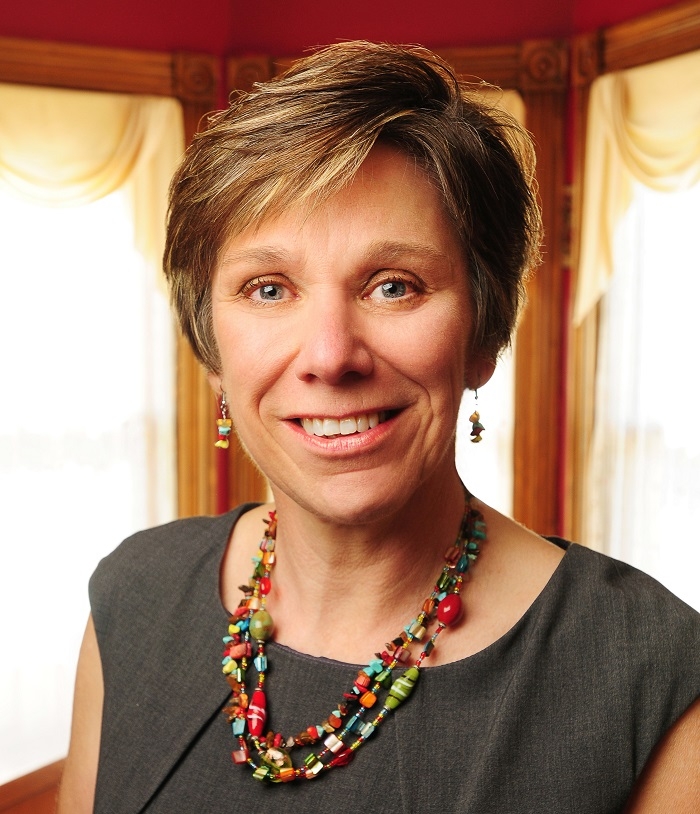 Valerie Knoblauch
President & CEO
Finger Lakes Visitor Connection