May 24, 2022
During May's TPA Meeting, Kellen Kruse from AirDNA presented data insights on New York's short-term rental trends and pacing for the summer. You can access his full slide deck here, or read the brief summary below.
2022 has already outpaced the previous four years in each measurement category. So far in New York State, excluding NYC, short-term rental demand, pricing, and active listings have outpaced the tourism record-breaking year of 2019 and 2021's summertime surge. Only time will tell if the excitement for travel continues through the year, but AirDNA's insightful statistics paint an optimistic picture for the next 15 weeks.
"I believe that there are significant shifts in post-pandemic travel behavior underlying the AirDNA growth curve that we need to be aware of," notes Bob Provost, President/CEO of the New York State Tourism Industry Association. "With employed adults returning to the workplace and students returning to the classroom, we expect a return to shorter term stays and away from the extended month or even season long bookings that occurred during the pandemic. Decisions are being made closer to the actual time of travel, and the volatile economic climate and escalating costs of fuel and airfare are expected to stimulate 'nearby' travel planning and discourage extended road trips and more costly international travel by American consumers."
"We've seen so many shifts in travel across the US that have changed our minds about how resilient we can be. A huge part of these shifts was apparent in the way people felt safe and comfortable traveling, including length of stay and willingness to pay for those stays," said Kellen Kruse. "Short-term rentals have continued to be a meaningful way for people to travel across the US and New York and it will be fascinating to see how trends change in tourism as workers and students return to a more normalized schedule amid rising inflation."
Contact Kellen with your needs or questions: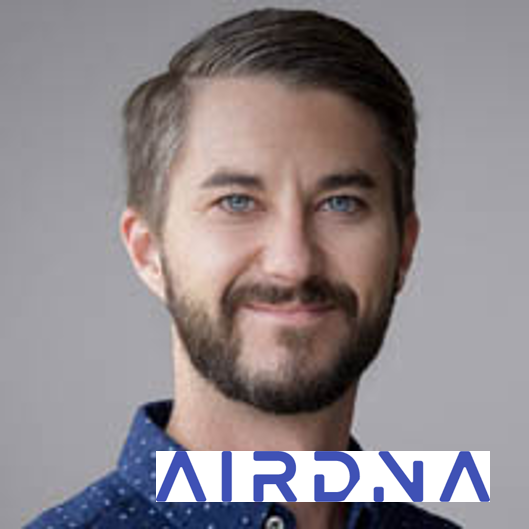 Kellen Kruse
Head of Tourism Solutions & Partnerships
email: kellen@airdna.co
O: 310-663-8447