May 17, 2022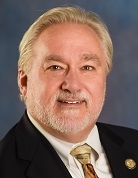 Member support and participation in the Market NY Recovery & Resurgence grant programs have been gratifying! Both the Canada PR program and the Advance Media tri-state print and the digital program ended up over-subscribed with over thirty (30) participants between them. The spring 2022 Brand USA Canada Multi-Channel program and Toronto Globe & Mail content marketing initiatives have also maxed out on participation!
In addition to thanking participants, a big thank you goes out to Advance Media NY, AJR Media Group, ALON Marketing Group, Break The Ice Media, and Miles Partnership for their efforts to make these programs a reality, and to the I LOVE NEW YORK Tourism Grants Program team for their patience, guidance, and support as we navigate the process.
More Market NY Recovery & Resurgence Grant Supported Opportunities:

Programs that are still open for participation include:
Travel Trade Activation
Destination Optimization
Programmatic Campaign: Canada
Expedia Domestic Digital Program
For details, CLICK HERE.