Dec 12, 2021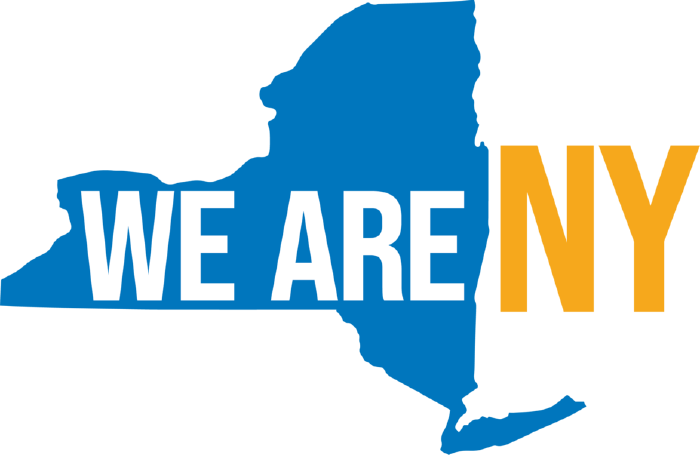 If you've been tracking the COVID-19 numbers, we are confronting a winter surge.

Hospitalizations and positivity rates are on the rise, we're seeing reduced hospital bed capacity, and vaccinations are lower than we'd like to see in certain areas of the state.
That's why on Friday, I announced a temporary requirement for businesses to require either proof of vaccination or mask-wearing indoors. The requirement starts Monday and lasts through January 15, when we will reevaluate based on current conditions.
As Governor, my two top priorities are to protect the health of New Yorkers and to protect the health of our economy.
These temporary measures will help accomplish this through the holiday season.
We shouldn't have reached this point, especially with the vaccine at our disposal, and I share many New Yorkers' frustration that we are not past this pandemic yet.
I want to thank the more than 80% of adult New Yorkers who have done the right thing to get fully vaccinated. If others will follow suit, these measures will no longer be necessary.
We must take action. I'm confident we can do this.
UPDATES IN OUR FIGHT AGAINST COVID
AN UPDATE ON OMICRON. While there have been new cases of the omicron variant found in New York State, the dominant strain we're seeing is still the delta variant. We have the tools that work against COVID and its variants. Protect yourself and get vaccinated, get boosted, and wear a mask.
CELEBRATE GETTING BOOSTED WITH THE ROCKETTES. What better way to celebrate the holidays in New York than with the Radio City Christmas Spectacular? The first 50 people who get their booster at one of five New York vaccine locations will get two free tickets to see the Rockettes at Radio City.
NEW STATE-RUN VACCINATION SITES. We are opening nine new vaccination sites to bring the vaccine closer to New Yorkers across the state. In coordination with local public health departments, sites are opening in Allegany, Broome, Clinton, Cortland, Delaware, Erie, Fulton, Suffolk, and Yates Counties. Make your appointment today.
THE LATEST ON THE NUMBERS
THIS WEEK'S COVID TRENDS. As of December 10, 2021, 3,603 New Yorkers are hospitalized with COVID-19. Our 7-day percentage positivity average was 4.58%, which is down from 4.85% last week. There were 51.13 cases per 100,000 people statewide.
Per the CDC as of December 11, 2021, 93.1% of adult New Yorkers have at least one vaccine dose. So far, 31,186,056 total vaccine doses have been administered, and 139,505 doses were administered over the past 24 hours.
Photo of the Day: The famous Rockettes joined my press briefing this week to announce a new booster incentive with the Radio City Christmas Spectacular (Photo by Kevin Coughlin)
Every week, we're answering some commonly asked questions about COVID-19 and vaccinations. You can submit a question for a chance to get your question answered in next week's newsletter. Submit your question here.
QUESTION: I am fully vaccinated with Moderna. Can I receive a Pfizer booster? (Carmen, Dutchess County)
ANSWER: Eligible New Yorkers can receive any of the FDA-approved or authorized COVID-19 vaccines for their booster dose, including Pfizer-BioNTech, Moderna, or Janssen/Johnson & Johnson. If you have questions, talk to your primary health care provider or vaccine administrator.
To the more than 80% of adult New Yorkers who have done the right thing to get fully vaccinated: Thank you. Let's get more New Yorkers vaccinated this week and beyond we can all put this pandemic in the rear-view mirror.
Ever Upward,
Governor Kathy Hochul