Dec 9, 2021
- Tuesday, December 14, 2021 * 3:30 PM: General Member Briefing -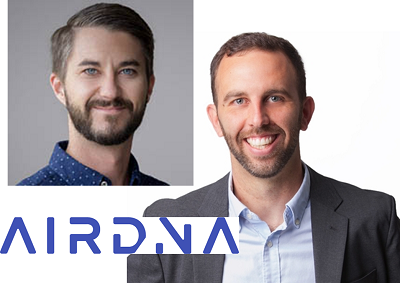 Upstate NY Short Term Rental Market Trends
Free Member Event - CLICK HERE To Register

Kellen Kruse, Director of Business Development for NYSTIA partner AirDNA will be joined by colleague Jamie Lane, Vice President/Research, as they share a concise but comprehensive overview of the aggregate upstate New York short term rental market with current statistics and trending history.
Join us for insights and perspective that will inform your understanding of the market and your planning for your destination.
---
Join Us For Our Complete December 14 Schedule:
3:00 PM: TPA Roundtable / TPAs Only: TPA specific updates, discussion and Q&A.
4:00 PM: Virtual Holiday Party!
Join your friends and colleagues for a festive event featuring small group networking*, holiday sweater & tie contest (Best/Ugliest) and tips from each member on how to celebrate at home and on the road!
* Networking Ideas!:
Recommend your favorite NYS beverage, brew, wine or distilled spirit;
Suggest a holiday activity in or at your destination;
Most importantly - share holiday greetings with your friends and colleagues.
Thank You To Our December 14 Member Event Partners: