Dec 27, 2021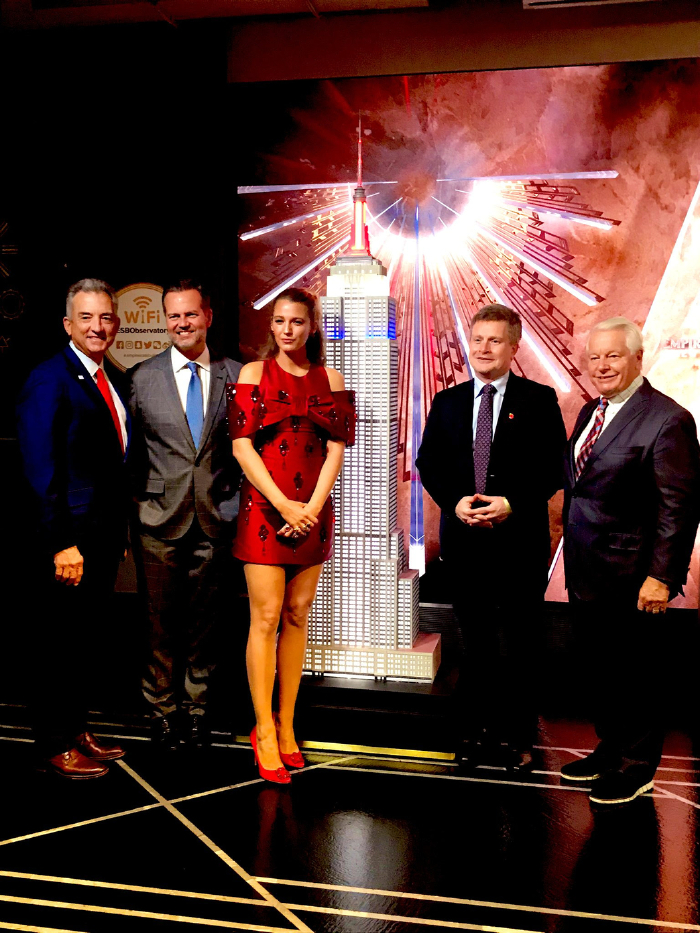 - What an eventful year it has been. As we moved through the spring and summer and vaccines became more and more available, we once again began to reconnect in person. First domestic events came back online and gatherings such as Destinations International's Annual Convention, the U.S. Travel Association's ESTO, and Brand USA's summer board meetings provided our industry a proverbial shot in the arm. Later, we began to meet face to face with the global travel trade and media to restart the international visitor economy and help U.S. communities and travel companies reconnect with this lucrative segment. Events like IPW and Brand USA Travel Week Europe helped maximize the impact of the re-opening of U.S. borders to vaccinated international travelers. While it will take time for a clear picture to emerge of the next normal in international travel, and the road ahead will not be a straight line, the enthusiasm is palpable among the travel industry and visitors alike.
Pent Up Demand
The desire to visit the USA hasn't waned much during the pandemic. Throughout 2021 we continued to maintain a pulse on consumer sentiment across our top 11 source markets to extract insights to inform our own strategies, as well as those helping our partners and stakeholders to make sound decisions. While intent to travel remained encouragingly stable throughout the year, our most recent consumer surveying completed in the last two weeks shows intent to travel near 2019 levels, with a few markets exceeding 2019 levels. Certainly, these numbers support the anecdotes we've heard from across the industry of increased airline and hotel bookings.
Recovery won't happen overnight and there will be challenges along the way. We need to practice patience and remain flexible as we all learn how to live with the virus and move from pandemic to endemic. But by continuing to deliver compelling content, we're keeping U.S. travel suppliers connected with travel media and buyers. As we're quickly restarting key partner programs, we've helped place the United States in a competitive position for a robust and sustainable recovery.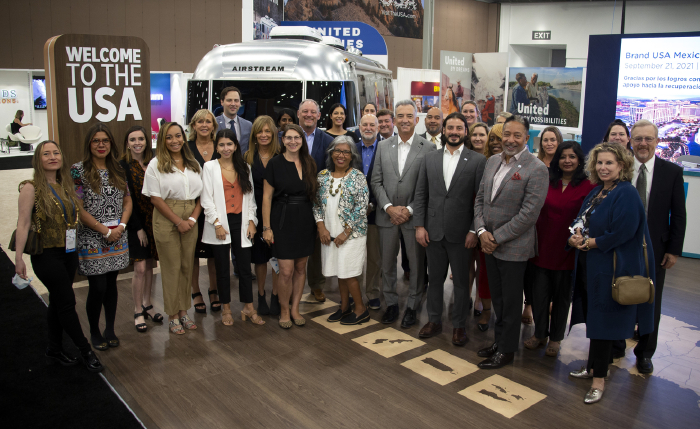 Rebuild Consumer Confidence
While the initial border reopenings fueled an explosion of excitement, the work to rebuild the long-term foundation of inbound visitors to the USA is just beginning. Key to that foundation is consumer confidence, which has been a major focus for Brand USA over the past three months. We have been hosting dozens of global influencers to demonstrate the USA is ready and open for business. We've enhanced our communication of U.S. entry policies to provide clarity and confidence to the marketplace, all the while capitalizing on the significant good will created by the loosening of travel restrictions. These tasks will continue into the new year, as we begin to capitalize on renewed confidence by serving additional content and driving consumers directly to booking options.
In many markets, travel advisors are going to be essential to help travelers navigate the new travel landscape. Brand USA Global Marketplace will continue to provide the top travel trade with the resources they need to help their clients and to promote and sell U.S. destinations and travel products. We've also strengthened the marketplace with the addition of the International Pavilion, which provides foundational resources to partners to help them re-enter international markets and allocate more of their resources directly to driving demand.
Writing the 2022 Story
We are starting 2022 in a much better place than one year ago. Borders have reopened, and Brand USA has already begun to roll out the welcome mat once again to millions of people around the world who have been yearning to travel. Through the United Stories campaign, we will tell the mosaic of USA stories and invite visitors to come and write their own. And in the coming months, we will continue to roll out new and compelling ways for partners to participate in this recovery campaign.
As our nation's destination storyteller, we continuously look for new ways to engage our industry and communicate all that we are pursuing to grow the U.S. economy through the power of international travel. We recently launched a podcast with you in mind. Brand USA Talks Travel is a window into Brand USA, who we are, what we do, and how we do it. Five-minute episodes are published each Tuesday and feature Brand USA staff, industry veterans, campaign partners, storytelling experts, and more. Subscribe and let us know what you think!
Thank you for all we've accomplished in 2021 and for remaining optimistic about the future of our industry. While the road ahead will have its share of twists and turns, I remain confident our industry will come back even stronger than before.
Together, we are marketing the USA.
Chris Thompson
President & CEO, Brand USA