Feb 17, 2022
During ABA's Marketplace 2022 in Grapevine, Texas, the Grand Ole Opry named ABA Board Member and CEO of Destination Niagara USA John Percy, Jr., as the first recipient of the Wayne Chandler Spirit of Partnership Award.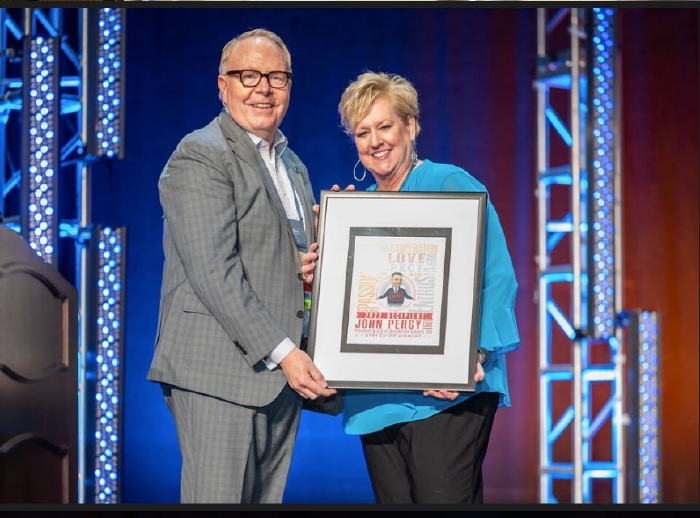 When presenting the award, Kristi Driver of Opry Entertainment described Percy as "The award committee chose the perfect inaugural recipient."
Driver said words that people use to describe Percy include:
Well-respected * Innovative * Eager * Larger-than-life personality * Impactful * Mentor * Supportive * Great leader
Welcomes a new face into the room * Commitment * Always making a difference
ABA President & CEO Peter Pantuso said "There couldn't be a better recipient of the first Wayne Chandler award than John Percy. This award is well deserved."
WE COULDN'T AGREE MORE!
The Wayne Chandler Spirit of Partnership Award - created in memory of Wayne Chandler who spent more than 30 years promoting the Grand Ole Opry, the Ryman Auditorium, as well as Nashville and Tennessee, and Opry Entertainment - recognizes an individual who creatively works within the group travel industry to build partnerships for the promotion of all tourism market segments and destinations.