Dec 19, 2021
RoadRUNNER: Our Audience LOVES New York,
And New York Destinations LOVE Our Audience!
The typical RoadRUNNER reader is 54 years old with an annual household income of $160,500. Our husband and wife readers travel on motorcycles over 15,000 miles per year and take about 4 trips lasting 6.2 days each. They are looking for open two-lane roads and love to experience small town charm. They seek out historic areas, sample the local cuisine, enjoy the sights, and stay in local hotels.
RoadRUNNER will drive affluent motorcycle travelers to your communities. Research shows that small groups of motorcyclists can make a huge impact on the local economy to the tune of $15 billion per year.
Total Readership: 222,521 per issue
Travel Destination Guide in: Mar/Apr'22 and Sept/Oct'22 issues
RoadRUNNER's special Travel Destination Guide section is a low-cost way for tourism bureaus and/or hospitality organizations to directly reach our affluent audience of motorcycle travelers.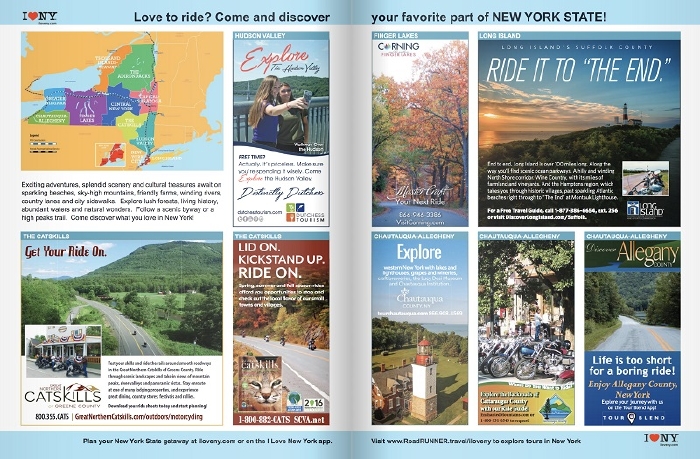 For more information on the 2022 RoadRUNNER NYSTIA co-op program, click HERE to download details.

Deadlines:
Spring Travel Edition
Space: 1/11/2022
Materials: 1/18/2022
On Sale: 4/8/2022
Fall Travel Edition
Space: 7/5/2022
Materials: 7/12/2022
On Sale: 8/23/2022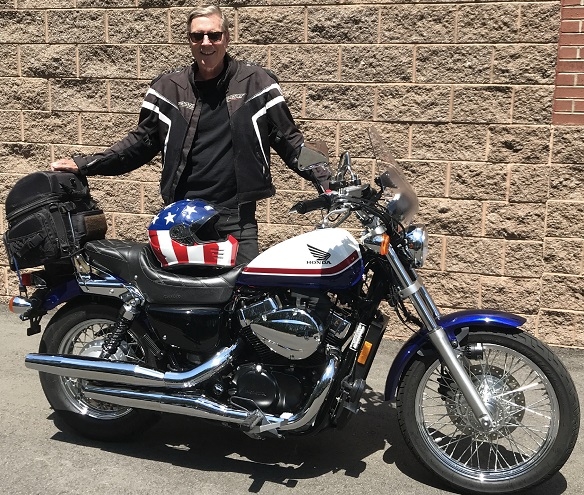 NYSTIA members place their buys directly with:
Mark Thomas
mark@roadrunner.travel
Contact Mark with any additional questions or to place your ad today.